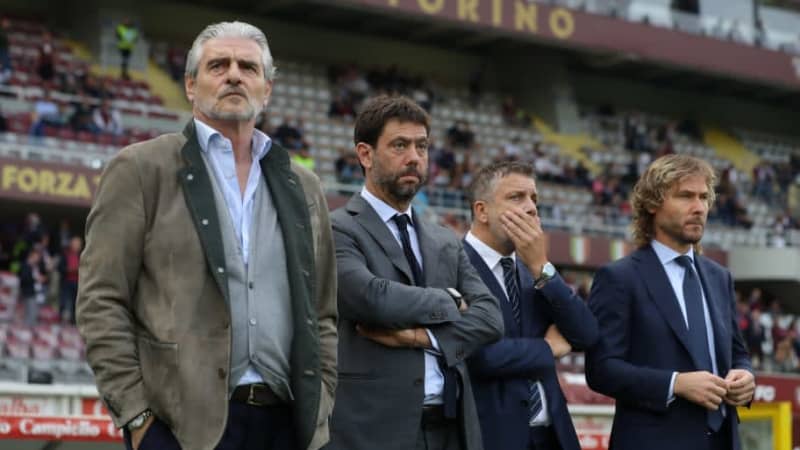 By Jack Gallagher
Things are not looking good for Juventus.
The club's board has resigned, manager Max Allegri could leave, they could be hit with a Serie A points deduction and they're in the pits financially – a well likely to get deeper when their legitimate last three books surface years.
So yeah, it's not going well for Juventus.
But how does all this affect the club's playing staff?
Well, that's what we're here to try and answer.
It's a rundown of the entire senior squad and what The Old Lady should be doing with each player.
Harry Symeou hosts Scott Saunders and Toby Cudworth to look back on South Korea/Japan '02 as part of 'Our World Cup' series. Let's take a trip down memory lane: join us!
If you can't see the podcast embed, click here to download or listen to the full episode!
GK – Wojciech Szczęsny – FOR SALE: One of Juventus' best signings in the past five years, Szczęsny has been outstanding since taking over from Gianluigi Buffon. In an ideal world, Juve would keep a player of this quality, but if the club is in desperate need of funds, Woj is still someone who could claim a relatively decent fee on the open market.
POR – Mattia Perin – PART: He renewed his contract in April (until 2025) and never missed a beat when he played for Juventus. He's decent and probably doesn't have much market value, so there's no point in selling him.
POR – Carlo Pinsoglio – PART: He is an advertising man. Every team needs it. He is also one of the lowest paid players in the club.
DEF – Mattia De Sciglio – KEEP: Like Perin, De Sciglio signed a new contract relatively recently and he too has a zero market value so there is no point in selling.
DIF – Gleison Bremer – MAINTAIN: Bought by the club in the summer, in an ideal world Juventus keep Bremer because he's damn brilliant. If they he really needs the money however, there aren't many more valuable players in the club…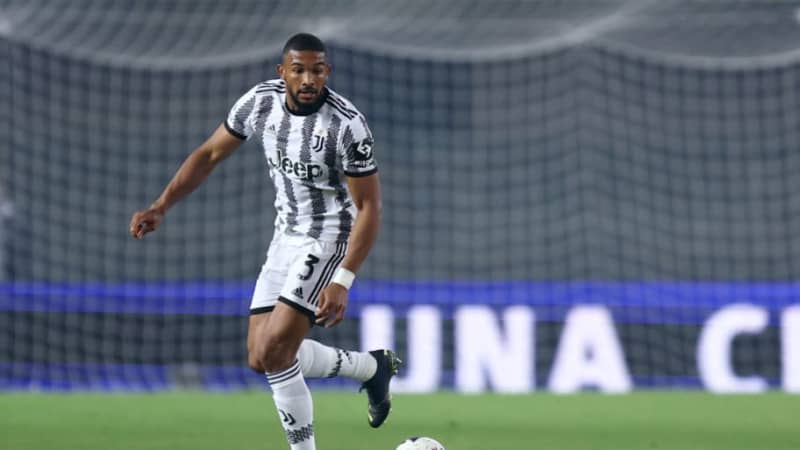 DEF – Danilo – PRINT: This might come as a surprise to Premier League fans, but Danilo is one of the most important players Juventus currently have on their books. The defender's contract runs until 2024 and, in theory, Juve should extend it, but it will probably be unattainable given the financially precarious situation in which he finds himself.
DEF – Alex Sandro – EXIT: A rather mediocre player at this point in his career, Sandro's contract expires at the end of the current season and he really doesn't have to hope for a new one.
DEF – Federico Gatti – MAINTAIN: The profile of the player you will probably see at Juve in the next few years. Gatti has something and could develop into a really solid centre-back.
DEF – Leonardo Bonucci – RELEASE: Another who is currently looking for a new contract at Juve, and another who probably won't get it. Bonucci's performances have slumped in recent seasons and it's as good a time as any to get the centre-back going.
DEF – Daniele Rugani – RELEASE: It's pretty incredible that Rugani is still at the Old Lady.
MID – Manuel Locatelli – KEEP: The probable way forward for Juventus is to become a complete "Ital-Juve" in the coming years. With this in mind, they need to keep Locatelli in hand. He's brilliant.
CENTER – Juan Caudrado – EXIT: A great Juve player over the years, Cuadrado is now firmly, as the boys say, washed up. His contract expired in the summer and the club should/will let him walk.
CENTER – Paul Pogba – SALE: Yes, he has just signed for the club. Yes, he's a fantastic talent. But he hasn't played for Juve yet due to injury, he's one of the club's top earners and still has market value (despite injury prone), so it makes financial sense to cut ties as soon as possible. possible.
MEDIUM – Weston McKennie – SALE: Even without the latest news Juventus would be out of their minds not to sell McKennie. Put simply, he's been terrible this season and yet despite that, a Premier League club is likely to give Juve more than £20m for the midfielder. Gotta love that money PL.
MID – Filip Kostic – KEEP: Considering that the Bianconeri bought Kostic for €15m, it is doubtful that there is a team out there willing to pay a gigantic sum for the wide midfielder's services. That's not to say he's not exceptional, he is, he was undoubtedly Juve's best player this season.
MID – Fabio Miretti – KEEP: If Juventus could only keep one player in their entire squad, it would be Fabio Miretti. That's how good this guy is. He is absolutely brilliant and is the future of the football team.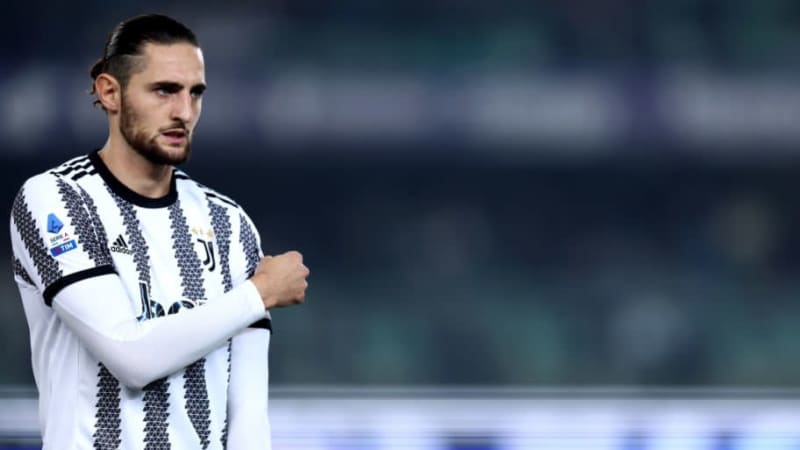 HALF – Adrien Rabiot – SALE: Look, I know he's played well above his usual standards this season, but come on. Let's be real. He wants a contract worth 10 million euros a year (after taxes), he has been sad for the rest of his career at Juve (90 minutes literally broke their own player rating system to give him N/A in games he played 90 minutes in to prove how non-existent he was), and there's probably a club out there that will bid for him after the cup of the world . Rid off.
MID – Leandro Paredes – OUTPUT: Release in this case which means 'buy him a one-way ticket to return to Paris and forbid him to ever enter Turin again'.
MID – Nicolo Fagioli – KEEP: Juventus' highlight of the season was childhood fan Fagioli's goal against Inter. File under: definitely worth keeping for over a decade.
FWD – Federico Chiesa – KEEP: Chelsea fans on Twitter are already posting photoshopped images of Chiesa in the Blues' home kit. I would hedge my bets and say that Juve, despite the compensation they could get for him, will do everything to keep Chiesea. He is the face of the team.
FORWARD – Dusan Vlahovic – HOLDING*: An asterisk has been placed on this because there is a real possibility that a club will present an offer of 100 million euros for Vlahovic, and the club would obviously have to accept this offer. The Serbian is one of the best young players in Europe.
FWD – Arkadiusz Milik – RELEASE: The striker was very good because, surprisingly, he was able to keep fit. Juve have a €7m option to sign him outright from Marseille in the summer but, depending on the penalties, he may not even be able to pay.
FWD – Moise Kean – SALE: Considering Juventus may not be able to raise the €7m option to sign Milik, it must be pretty terrifying for the club's accountants to have €28m obligation sign Kean in the summer. He is bad. Maybe they can buy it and sell it to another club right away? Perhaps.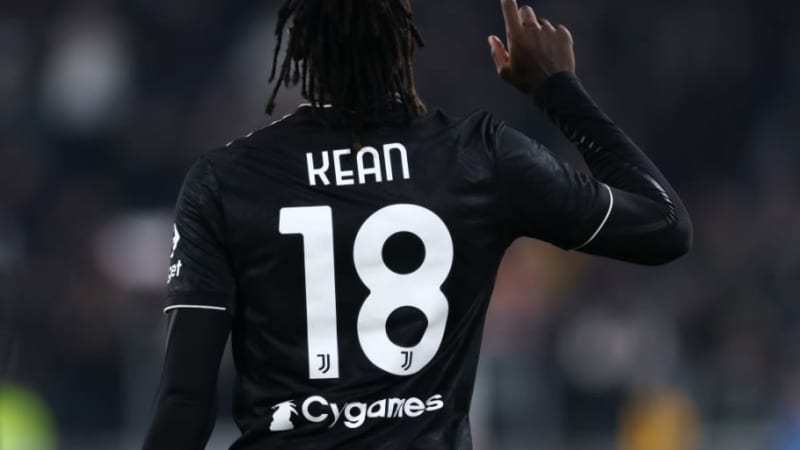 NEXT – Kaio Jorge – MAINTAIN: Highly rated, only 20 years old, might as well keep it.
FWD – Angel Di Maria – RELEASE: A good match every two months from Di Maria is really not enough to justify what he is currently paid. If you can, terminate his contract.
FORWARD – Matias Soule – HOLD: Another young player Juventus should focus on to move forward.
FWD – Marley Ake – HOLD: Having slowly worked his way into the first-team plans, it seems Max Allegri has high hopes for the French striker.
This article was originally posted on 90min.com as Who will sell Juventus after the financial sanctions?.