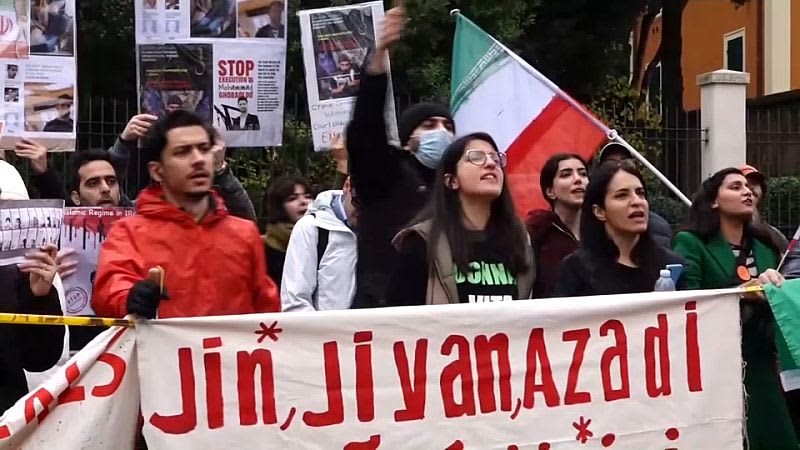 Hundreds of protesters marched through the streets of Rome on Saturday in support of protesters in Iran.
Many participants repeated the now famous phrase: "women, life, freedom".
At the end of the rally, participants gathered in front of the Iranian embassy and reportedly chanted, "No to theocracy and yes to democracy."
The protesters called on the Italian government to stop "negotiating with the killers".
Watch the story in the video player above to find out more.