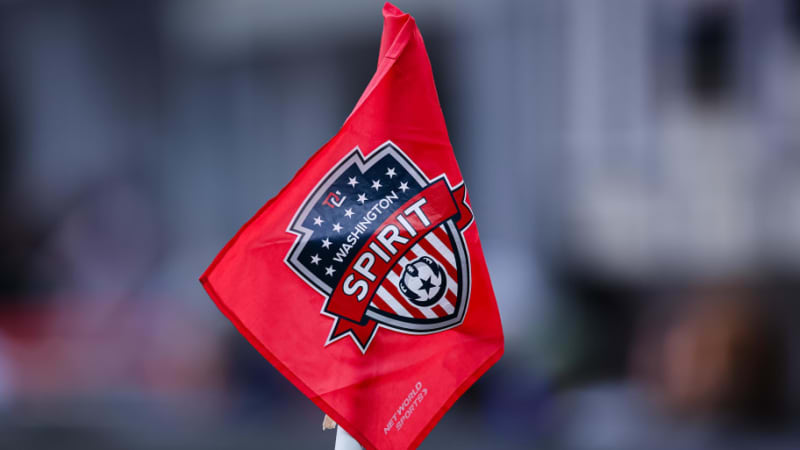 By Lizzy Becherano
The Washington Spirit will play all of its home games at Audi Field beginning in 2023.
The Spirit has reached a multi-year agreement with Serie A football club DC United will host all home games at the Washington DC stadium NWS extension the team had previously split local games between Audi Field and the heavily criticized 5,000-seat Segra Field in Leesburg, Virginia.
Although Segra Field is home to USL Championship Loudon United, DC United's affiliate team, the field was called out due to lack of amenities and its artificial turf.
Former Gotham FC goaltender Ashlyn Harris labeled Segra Field a "high school field" in March.
"It's an abomination that a professional game should be played on something like this," former Spirit coach Kris Ward said of the venue in August.
The team has had higher attendances for every game hosted at Audi Field, with an average of 8,914 fans in six regular season games in 2022, compared to 2,991 in five games at Segra Field.
"I want to thank our fans who have consistently supported the club through ups and downs, especially those who have come to Segra over the past three years," added Spirit owner Michele Kang. "Moving all of our games to Audi will allow us to build a truly premier, professional and proud DC women's soccer team."
The Spirit's new deal with Audi Field includes all regular season games and any potential playoff and Challenge Cup games, the Washington Post reported.
Additionally, the Spirit will continue to use DC United's training center in Leesburg.
"It's one of the best stadiums for professional soccer in the country and it's where our club belongs," said Mark Krikorian, president of soccer operations at Spirit, of Audi Field. "We are trying to dominate in the district."
This article was originally posted on 90min.com as Washington Spirit will play all of its home games at Audi Field .