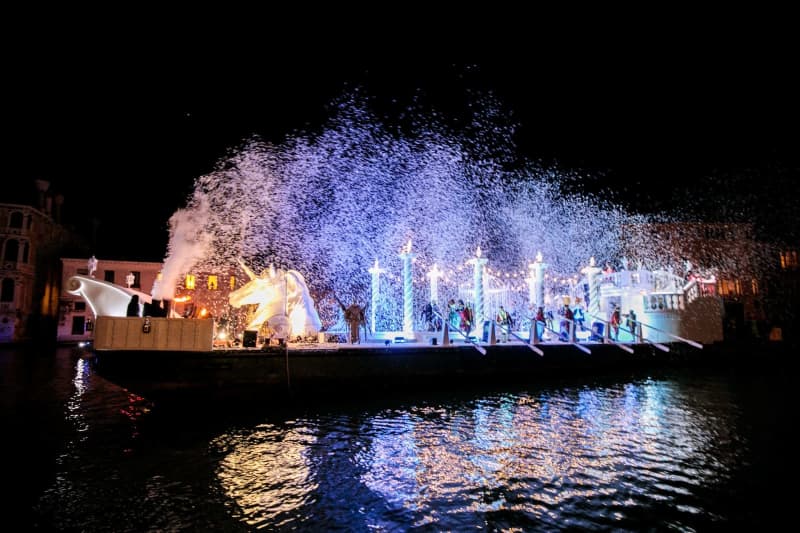 Venice opened its famous annual Carnival on the weekend with medieval-style costumes, music, dancing and a large unicorn float.
The festivities kicked off late Saturday evening when a boat carrying the unicorn statue and dancing performers cruised through the central Grand Canal.
On Sunday, carnival performers cruised the city's canals in decorated boats and gondolas.
The history of the festival in Venice dates back to the Middle Ages and is famous for its elaborate costumes and masks of the Venetian Carnival.
Hundreds of thousands of guests flock to the northern Italian city from around the world for the festivities, which last until 21 February.
After three years of anti-coronavirus measures, this weekend's celebrations were the first without any restrictions.