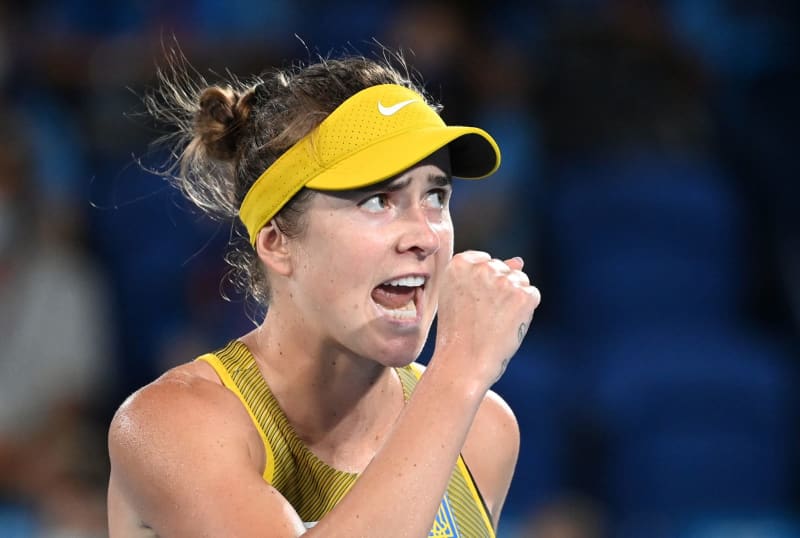 Ukrainian tennis player Elina Svitolina on Wednesday voiced strong opposition against a possible participation of Russian and Belarusian athletes at next year's Olympics in Paris.
Athletes from the two countries are banned from most major sporting events following the Russian invasion of Ukraine, but as sanctions against the two countries continue, the International Olympic Committee (IOC) is considering allowing their athletes to return neutral at events including the 2024 Games.
The plan has been met with widespread opposition, Ukraine is considering a boycott of the Games in such a scenario, and Tokyo 2020 bronze medalist Svitolina agreed the ban on athletes must continue.
"We must continue to ban Russian and Belarusian athletes, sending a strong message around the world that we are united in the sanctions imposed against Russia and Belarus and that there are consequences for their governments' heinous acts," he said on Instagram.
"Their lives cannot continue as normal and the world, nor the people of Russia or Belarus can ignore the atrocities they are committing in Ukraine."
Svitolina mentioned promising Ukrainian track and field athlete Volodymyr Androshchuk who was killed in action.
"He will never fulfill his potential or dreams at the Games, so why should Russian and Belarusian athletes get their chance when their governments rob innocent people and athletes of their chance?!!" she said.
The Baltic nations are also firmly against it, with Lithuanian sports minister Jurgita Siugzdiniene quoted by local radio as saying he would have an exchange with his colleagues from Estonia and Latvia over a joint appeal to the IOC and its president Thomas Bach.
"The IOC's considerations are surprising in a negative sense, they are incomprehensible," Siugzdiniene said, adding that the return of the athletes would help Russian and Belarusian propaganda prop up their "criminal regimes".
"We don't agree with this and we don't want our athletes to be forced to compete against aggressors and sacrifice their own values ​​and the values ​​of the countries and societies they represent," he said.