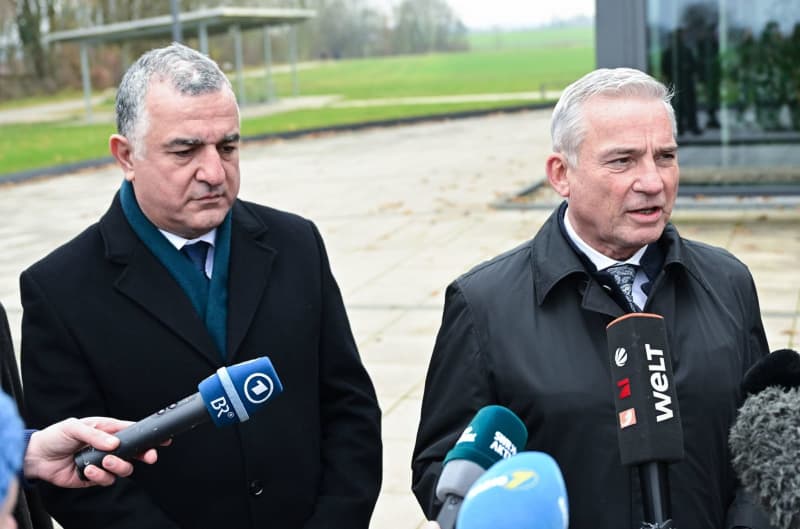 The Turkish ambassador to Germany has called for a thorough investigation into a fatal attack on two schoolgirls in Illerkirchberg, a small town near the southern city of Ulm.
Monday's attack that left one victim dead and the other seriously injured has deeply shaken the Turkish community, Ahmet Başar Şen said during a visit to the crime scene on Tuesday.
"Who did this? Will it be fixed?" she asked, promising his support in the investigation.
German police have opened a murder and attempted murder investigation into a 27-year-old asylum seeker from Eritrea, who was taken into custody after the attack. The suspect would have inflicted stab wounds on both girls, presumably with a knife later found on him.
After initially running into a refugee center, he was arrested by police and taken to a prison hospital where he underwent surgery for serious injuries sustained during or after the incident. Two other Eritrean nationals in the refugee center were also detained but later released without charge.
Interior Ministry officials confirmed that the 14-year-old girl who died of blood loss had German citizenship and came from a Turkish family.
Investigators said there was no immediately apparent motive for the attack and that the suspect had no criminal record other than one case of traveling on public transport without a ticket.
He had so far cited his right to remain silent and refused to make any statements to police, prosecutors said.
Meanwhile, the police have urged citizens not to harbor suspicions about people seeking protection in the city or asylum seekers in general.
The Turkish ambassador visited the parents of the grieving girl and expressed his condolences on behalf of the Turkish community.