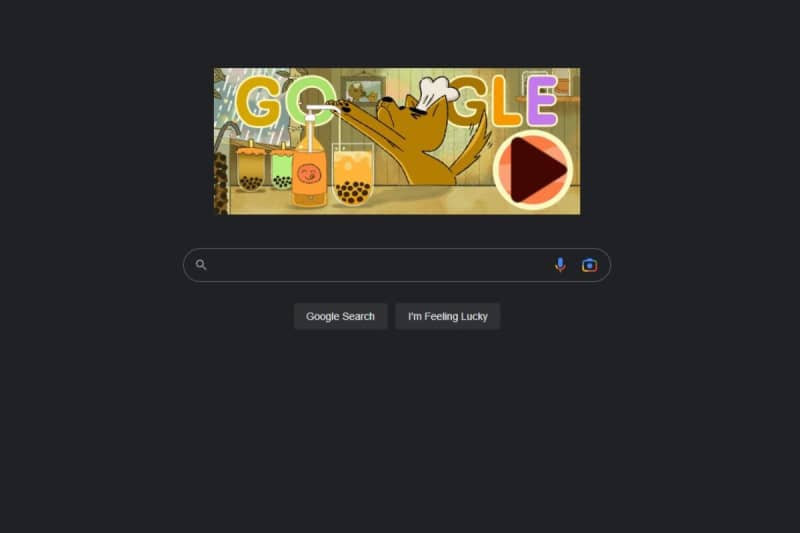 I'm not sure about you, but Google Doodles brings me immense joy. Google occasionally makes fun changes to their logo to celebrate holidays, successes, historical events, and so on. Today's Google Doodle interactive game allows you to make delicious bubble tea for your furry friends. The artwork is cute and reminds me of a Studio Ghibli movie. Bubble tea is also a guilty pleasure of mine (one of many), so I was eager to get in and play.
The premise is simple and easy. You are tasked with making different types of bubble tea for a wide variety of customers. Fill the oblong cup to the dotted line with tapioca balls (aka boba), milk, and syrup. Some drinks require more tapioca balls than others, and if you get the measurement wrong, you'll disappoint the owner of the cart (cues sad trombone clatter). It is a fun game that will surely make you smile. It's also one of the most unique Google Doodles I've ever seen, and a great celebration of the Taiwanese drink.
If you're interested, you can read all about the history of bubble tea on Google Scribble page. Though it has deep roots in Taiwanese tea culture, bubble tea began to take shape in the 1980s. Nowadays, there are so many different flavors and versions of this drink. If you haven't tried bubble tea yet, you're really missing out! And if you want to delve even deeper into the fun, check out our roundup of 14 Popular Google Doodle Games You Can Still Play. I'm a hoot!