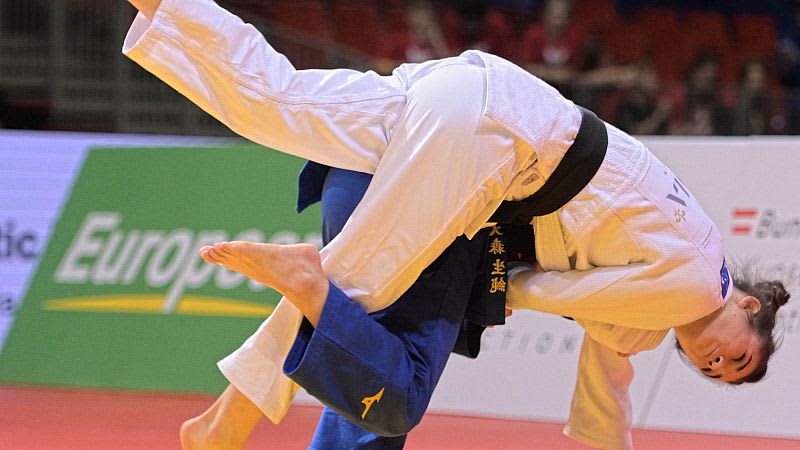 The World Judo Tour traveled to Upper Austria for its first ever Grand Prix. Fresh from an incredible success World championsjudoka came here to find new impetus.
The TipsArena Linz was packed with young judokas who were here to try their hand at top-level judo and cheer on their local heroes.
Maruša Štangar was the star at -48kg, showing her usual dominant groundwork, she turned the tables on her Spanish opponent Laura Martínez in the final to win her first Grand Prix Gold in six years.
The Slovenian athlete celebrated with the young fans in attendance before sharing a beautiful moment with her coach.
Lovrencij Galuf, president of the Slovenian judo federation, presented her with the gold.
"Austria, the public, they are quite loud and like Sabrina Filzmoser she is a pro in ne-waza, so maybe they know him, and it's great that I can show my qualities in ne-waza as well," said Maruša Štangar.
At -60kg, Romain Valadier Picard scored the gold. He received his medals from IJF director of education and coaching Mohamed Meridja.
This is a very important medal for me… it gives me more confidence
At -52kg, Japan's Kisumi Omori showed pure judo prowess as she spectacularly defeated Hungary's Roza Gyertyas to claim her first gold in a grand prix. She received her medals from IJF Director General Vlad Marinescu.
At -66kg, Spain's David Garcia Torne also took his first gold on a world tour by overcoming the impressive Kamran Suleymanov of Azerbaijan. The medals were awarded by the president of the Austrian Judo Federation Martin Poiger.
"This is a very important medal for me because I didn't have any gold and it gives me extra confidence," revealed David Garcia Torne.
At -57kg, Pleuni Cornelisse made sure he was lucky for the third time. After two silver grand prix this time it was a gold, which was awarded by IJF director of referees Florin Daniel Lascau.
The seasoned Austrian crowd had an exciting first day with local idol Sabrina Filzmoser bowing out for one last tournament on home soil, as well as some young up and coming stars who took the opportunity to shine.
The organizing federation also honored retired judoka Bernadette Graf by presenting her with a well-deserved award at a farewell salute in front of her home fans.
The energy in the arena was electric and Upper Austria is ready for the second day.