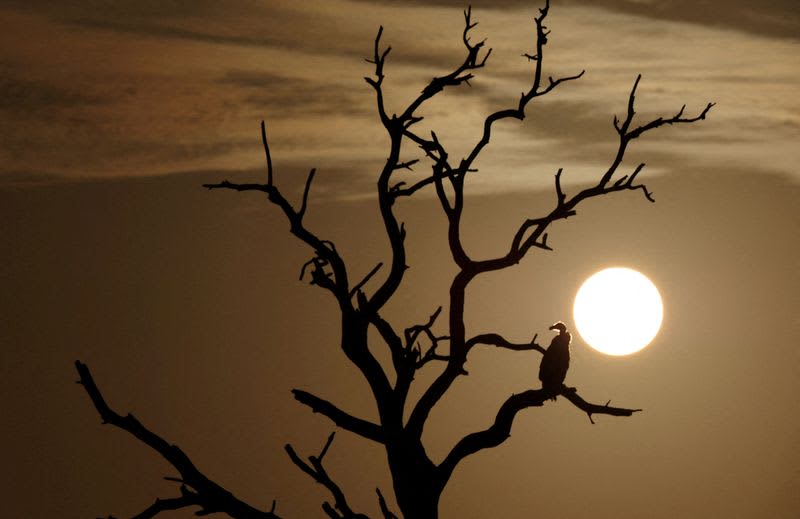 By Andrea Shalal
HAMMANSKRAAL, South Africa (RockedBuzz via Reuters) – The US Treasury Department and South Africa's national treasury agreed on Wednesday to form a task force to "follow the money" and step up efforts to stop the illegal wildlife trade, the US Treasury Secretary Janet Yellen.
Speaking at Dinokeng Game Reserve outside Pretoria, Yellen told South African officials the new group would work to increase information sharing by the countries' financial intelligence units and tighten controls to fight money laundering and terrorist financing .
Most of the wildlife captured and trafficked worldwide is destined for China to be used in traditional medicines, a US official said. That traffic dropped sharply during the height of the COVID-19 pandemic, but picked up again last year.
The Conservation Strategy Fund ranks illegal wildlife trafficking as the fourth-largest internationally organized crime in the world, with annual revenues ranging from $7 billion to $23 billion.
The Paris-based Financial Action Task Force (FATF), which sets the standards on fighting money laundering and illicit financing, could add South Africa to its "grey list" when it meets in February 2023, South African media have reported. .
Gray list countries are subject to increased monitoring by the FATF out of fears that they are at greater risk of money laundering and terrorist financing.
"By working closer together to target the illicit proceeds related to wildlife trafficking, as well as overlapping criminal activity such as bribery, fraud and drug trafficking, we are today taking a step in the right direction," Yellen said after visiting the game reserve, which has in the past suffered from poaching of wild animals, including rhinos.
"To help save wildlife populations from further poaching and disrupt the associated illicit trade, we must 'follow the money' in the same way we do other serious crimes," Yellen said.
Yellen said the US Treasury has already worked alongside South Africa with the FATF to identify indicators associated with money laundering and wildlife trafficking, but "much more" could be done to clamp down on money flows illegal associates.
This included identifying and seizing the proceeds generated by the illegal wildlife trade and impeding money laundering and cross-border transactions by transnational criminal organizations often involved in corruption, he said.
"To make an impact against this harmful crime and the illicit financing that accompanies it, we must use it as an opportunity to build a coherent and lasting approach," said Yellen, who will meet with South African President Cyril Ramaphosa on Wednesday and top finance officials on Thursday .
South Africa is the latest stop on Yellen's three-country tour of Africa, part of the Biden administration's push to deepen US economic ties with Africa and provide a counterweight to China, which has dominated the trade and investment on the continent in recent decades.
US Ambassador to the United Nations Linda Thomas-Greenfield is expected in Ghana on Wednesday, kicking off her three-nation African tour that will focus on regional security issues and strengthening food security.
(Reporting by Andrea Shalal; Editing by Sharon Singleton and Paul Simao)