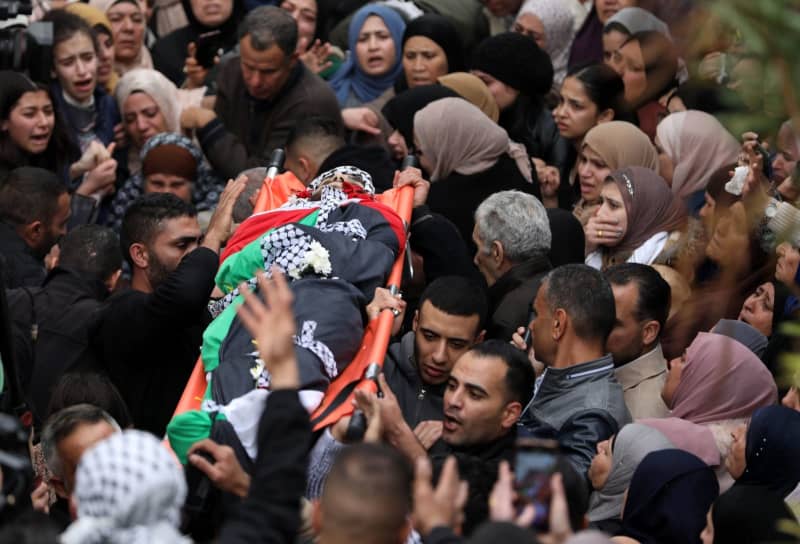 Three Palestinian men have died in the West Bank in clashes with Israeli troops, the Palestinian health ministry said on Tuesday.
A 44-year-old man died near Hebron from a gunshot to the head, with nine others injured. And two young men were killed in another incident near Ramallah.
The Israeli military said dozens of Palestinians had thrown rocks and improvised explosives at two of its vehicles that had become stranded during a deployment to Beit Ummar near Hebron. Shots were also fired at the soldiers, who then returned fire.
The slightly damaged vehicles were then taken away and evacuated by other soldiers who entered the country.
The army has so far not provided information on the incident near Ramallah.
Tensions between Palestinians and Israeli forces have increased in recent months in the occupied West Bank and East Jerusalem. Following a series of attacks against Israelis starting in March, the Israeli military has conducted more frequent raids.
According to the Palestinian Health Ministry, more than 150 Palestinians have been killed so far this year in connection with troop deployments, clashes with troops or attacks.
There are also growing reports of violence perpetrated by Israeli settlers on Palestinians, Israeli activists and soldiers.
Since March, at least 30 civilians and security force personnel have died in attacks carried out by Palestinians and Israeli Arabs.