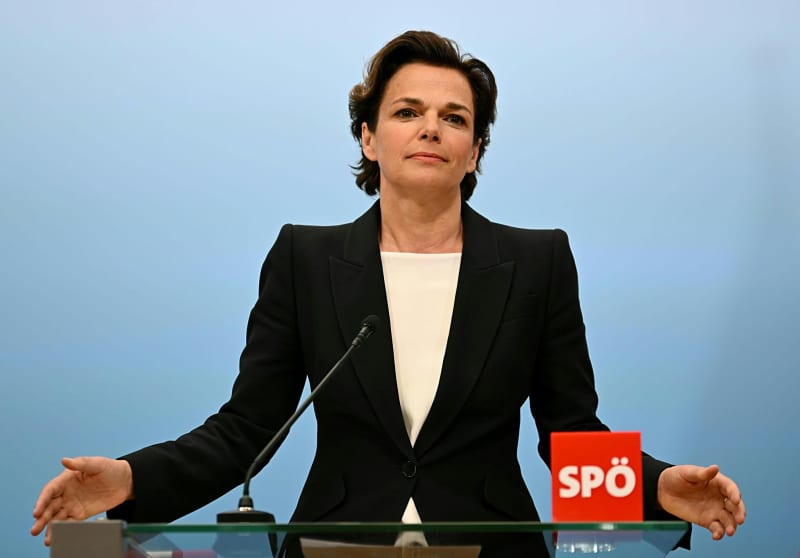 The controversial leader of the Austrian Social Democrats (SPÖ), Pamela Rendi-Wagner, on Tuesday paved the way for a successor, saying she will not run for election at the SPÖ party congress in Linz next week.
In doing so, Rendi-Wagner accepted the results of a poll of members on the desired party leadership in which she came only third, with 31.4% approval. Her main challenger, Hans Peter Doskozil, won the poll with 33.7%. Andreas Babler, known as a leftist party rebel, also finished ahead of Rendi-Wagner with 31.5%.
Rendi-Wagner described the result as "really very tight" but accepted the vote. You called on your party to act with greater unity in the future. "This unity has been lacking for the past four and a half years," she said, adding that the SPÖ should aim to lead a federal government.
Member consultation is seen as an important signal, but not as a final decision. Formal voting for a new leader will take place on June 3.
Doskozil is considered Rendi-Wagner's most vocal critic. Contrary to the previous leader of the party, the former defense minister is fighting for a more restrictive migration policy and for a strong state intervention to fight inflation and poverty.
Rendi-Wagner, a former health minister and doctor, has led the party since 2018 and under her leadership, the SPÖ has been unable to capitalize on popular discontent with the impact of the coronavirus pandemic and the war in Ukraine. Polls put the SPÖ behind far-right Austrian Freedom Party (FPÖ) and conservative Austrian People's Party (ÖVP) under Chancellor Karl Nehammer.