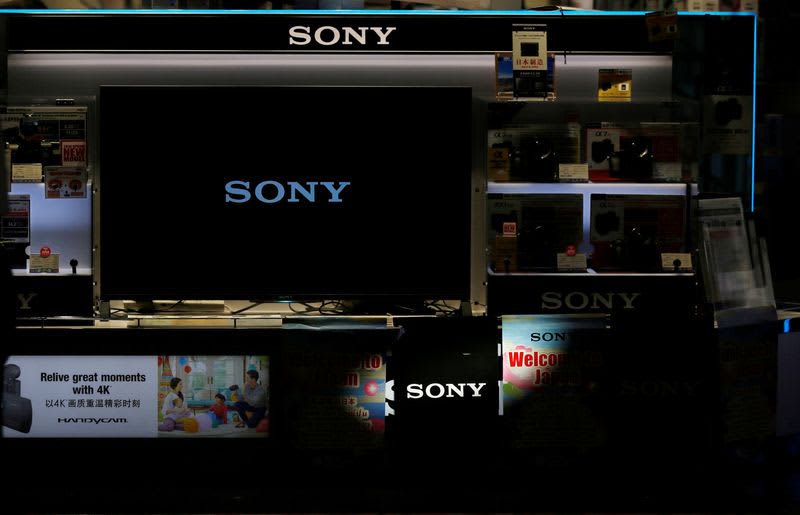 By Kiyoshi Takenaka
TOKYO (RockedBuzz via Reuters) – Sony Group Corp raised its full-year earnings forecast, helped by a strong result for its video game division, and boosted its PlayStation 5 game console sales target by one million units to 19 million per year until March.
The electronics and entertainment giant also said its chief financial officer, Hiroki Totoki, will become president and chief operating officer effective April 1, while retaining his current role.
Incumbent Kenichiro Yoshida will remain chairman and chief executive officer.
"I am obsessed with growth. All businesses and corporations tend to go into a negative spiral if growth stalls," Totoki said at a news conference on Thursday.
"By realizing growth, I would like to create a positive spiral where we are chosen by customers and our employees are challenged."
The company said it now expects operating profit for the year through March 31 to total 1.18 trillion yen ($9.17 billion), up 1.7% from the previous year. forecast of 1.16 trillion yen.
That falls short of analysts' average estimate of a profit of 1.19 trillion yen, according to data from Refinitiv, and just short of a record profit of 1.2 trillion yen a year earlier.
Sony said sales of its Playstation 5 consoles topped 7.1 million units in the October-December quarter, which overlaps with the critical year-end shopping season, up sharply from 3.9 million units in the quarter. 'last year.
"Various steps we have taken both hardware and software are steadily paying off. I believe we are generating positive momentum to accelerate the growth of our gaming operations again," said Totoki.
Sony, which competes with Xbox maker Microsoft Corp and Switch supplier Nintendo Co Ltd in the gaming sector, struggled to produce enough PlayStation 5 units last year due to supply chain issues.
Totoki said the risks associated with supply chains have not yet been resolved, and the company has significantly ramped up game console production in the October-December quarter so it can safely meet demand in the current quarter.
For October-December, Sony reported a 7.8% decline in operating profit as its film division fared worse than a year ago when a blockbuster 'Spider-Man: No Way Home' led its profits.
($1 = 128.6800 yen)
(Report by Kiyoshi Takenaka, Mayu Sakoda Editing by Shri Navaratnam, David Dolan, Simon Cameron-Moore and Sharon Singleton)