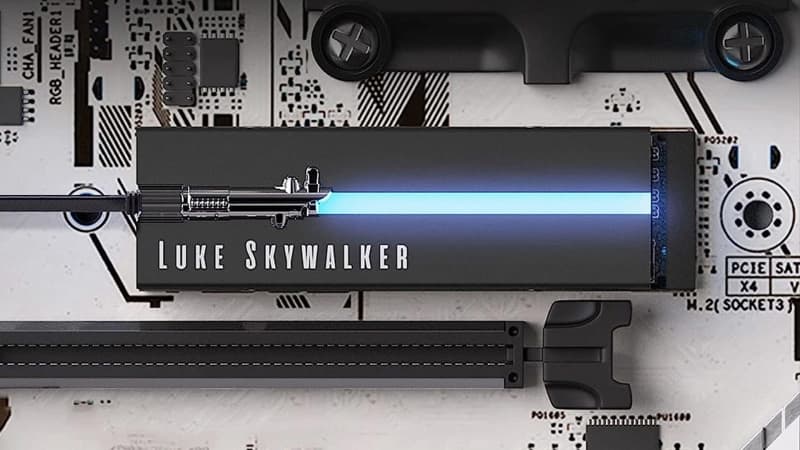 Remember when did Seagate special edition storage units made of "Beskar steel", that stuff Boba Fett and other Mandalorians wear to make them impervious to plasma blasters? Well, the company is back with its Star Wars-style PC hardware, and this time it's even shinier. The new FireCuda M.2 "Lightsaber Collection" SSD. they feature interchangeable faceplates that light up with Kyber-infused LEDs, igniting your weapon of choice and lighting up your PC case with the power of Disney merchandise.
The drives are PCIe 4.0 SSDs offering speeds up to 7300MB/s, which matches the bombastic FireCuda 530 that we reviewed in 2021. But obviously, with something like this the specs are a secondary consideration. What you want is to see those lightsabers light up. The 1TB and 2TB drives feature removable faceplates, featuring the likeness of Darth Vader, Luke Skywalker and Obi-Wan Kenobi's signature weapons in a 3D mold. Of course, Luke and Obi-Wan's plates glow blue and Vader's glow red — sorry, Mace Windu fans, best of luck next May.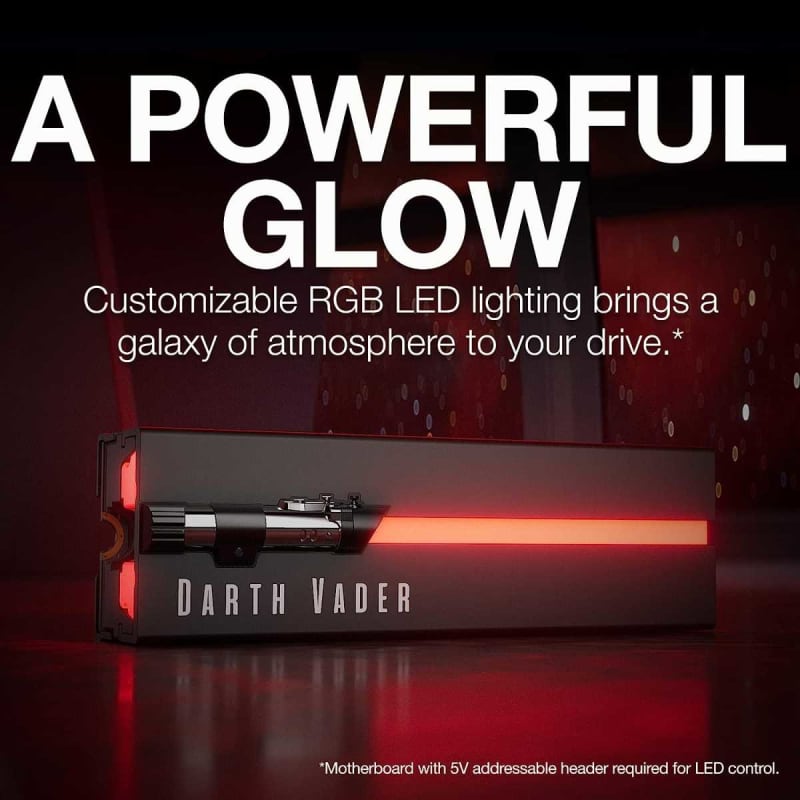 Seagate
The Lightsaber Edition 1TB drive costs $185, while the 2TB model costs $290. That's about $75-85 more than the street price of regular FireCude 530 drives. But can you really put a price on the satisfaction you feel knowing that your PC's storage space proclaims your love of Star Wars to the world and is officially licensed by LucasArts?
Well yes, of course you can. Price is $75, as that's the premium these Star Wars-themed units command over their more earthly FireCuda cousins.