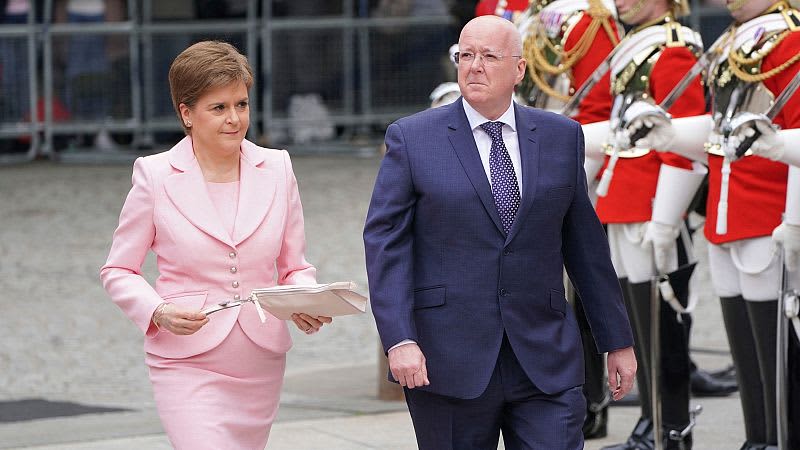 The campaign to replace Nicola Sturgeon as leader of the Scottish National Party – and as first minister of Scotland – has been engulfed in chaos that has led to the resignations of two leading SNP figures in just 24 hours.
Saturday the powerful CEO of the SNP Peter Murrell resigned after it became clear he had provided false membership numbers to the party media chief in response to a request from a reporter, albeit in a way declaration he stated "there was no intention to mislead".
Murrell, who has been in charge of the party's behind-the-scenes operations for over 20 years, is also married to the Prime Minister Nicholas Sturgeon, and the way the party executive has handled the ongoing leadership competition has come under fire in recent weeks. There have also been some allegations of bias towards one of the candidates in particular, reportedly Sturgeon's preferred successor.
In addition, an active police investigation is underway into allegations that £600,000 (€680,000) of party money was misused on Murrell's watch.
Friday, the media chief of the SNP Murray Footwho had previously been director of a newspaper, also resigned after passing on to the journalist who had asked him the false membership data that had been provided to him.
So why are membership numbers important?
When voting in the race to replace Sturgeon began earlier this week, the SNP executive said it would not reveal how many party members can vote. All three contenders on the ballot… Kate Forbes, Regan Ash AND Humza Yousaf \– complained about this, saying that it was normal and reasonable for advance notice of how many could be eligible to vote.
In February a reporter for the Sunday Mail newspaper said 30,000 party members had recently resigned, largely in protest against Scotland gender recognition billwhich passed with overwhelming cross-party support in the Scottish Parliament in late 2022, but which is still seen as controversial by some members of the public.
At the time, Murray Foote had wrote on Twitter that the reporter's reporting was "wrong", "nonsense" and "Scottish bullshit"; while a spokesman for the SNP was quoted another newspaper saying the Sunday Mail story was "damaging and wholly inaccurate".
Now, with the SNP forced by pressure from contenders in its own leadership race to reveal true membership numbers, the Sunday Mail story has proven accurate: prompting both media chief Foote, and Sturgeon's husband Peter Murrell, to fall on their swords.
Foote said he had "acted in good faith" by providing "agreed party answers" to media questions about SNP membership numbers, but that there were "serious problems" with what he told the reporter.
Scotland-Europe Ferry: The service will resume from next year, but there is a problem
Meet Europeans waving the flag of Scotland after the court rules out the second independence referendum
Scotland: why did Nicola Sturgeon step down and who will replace her?
What was the reaction?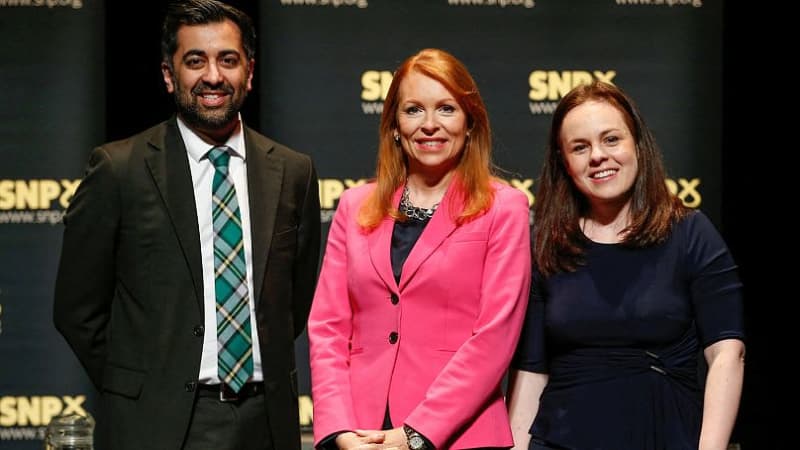 Opposition parties in Scotland are predictably having a field day with the turmoil in the ruling party, especially during a leadership election campaign that shone a spotlight on political divisions within the SNP and when contenders exchanged sharp barbs during televised debates.
Scottish Labor leader, Anas Sarwarreleased a statement on Saturday saying 'while the SNP is in turmoil, we are relentlessly focused on delivering the change Scotland needs.'
"The SNP is in an uproar and distracted from its priorities. Frankly, Scotland deserves better," wrote Sarwar, who is a Glasgow MSP.
Meanwhile the leader of the Scottish Conservatives, Douglas Rosshe stated that Murrell's resignation "is only the latest development in this civil war of the SNP".
"But as nationalists tear themselves apart, Scotland's real priorities continue to be forgotten," said the Highlands MP.
Meanwhile, the candidates to be Scotland's next leader have had their say. Kate Forbes tweeted that only you can restore confidence in the party government; Ash Regan said "eight years ago it was the point where it was unacceptable to have the party leader's husband as CEO"; and while Humza Yousaf had yet to respond to Murrell's resignation, Friday night he has he wrote "reforming our headquarters operations has been a key part of my campaign."