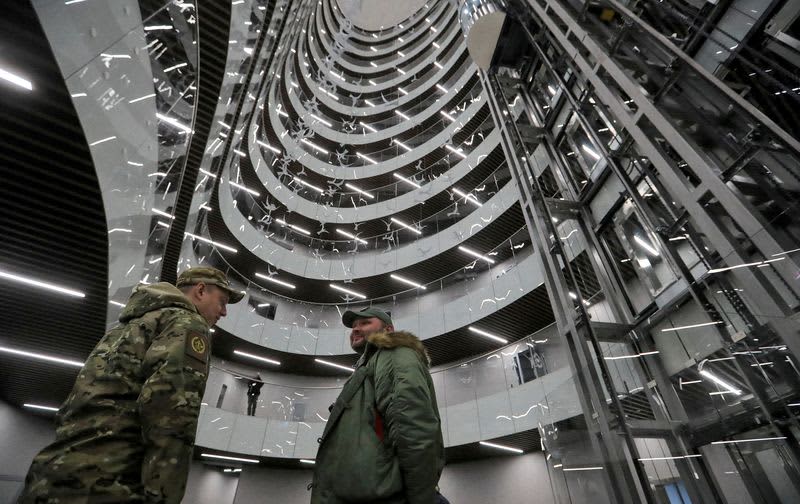 (RockedBuzz via Reuters) – The head of Russian private military contractor Wagner released a brief letter to the White House on Saturday asking what crime his company was accused of, after Washington announced new sanctions on the group.
White House national security spokesman John Kirby said Friday that Wagner, who has supported Russian forces in their invasion of Ukraine and claiming credit for battlefield advances, will be designated as a major organization transnational criminal.
A letter in English addressed to Kirby and posted on the Telegram channel of Wagner's founder Yevgeny Prigozhin's press service read: "Dear Mr. Kirby, could you clarify what crime PMC Wagner committed?"
Kirby called Wagner "a criminal organization that is committing widespread atrocities and human rights abuses."
Last month, the White House said Wagner had taken delivery of a shipment of weapons from North Korea to help bolster Russian forces in Ukraine.
North Korea's foreign ministry called the report unsubstantiated and Prigozhin at the time denied accepting any such delivery, calling the report "gossip and speculation".
Washington previously imposed limits on trade with Wagner in 2017 and again in December in an effort to limit his access to guns.
The European Union imposed its own sanctions in December 2021 on Wagner, who has been active in Syria, Libya, the Central African Republic, Sudan, Mozambique and Mali, as well as Ukraine.
Prigozhin described Wagner as a completely independent force with its own aircraft, tanks, rockets and artillery.
He is wanted in the United States for interference in US elections, which he said in November he had done and would continue to do.
(Writing by Kevin Liffey; Editing by Helen Popper)