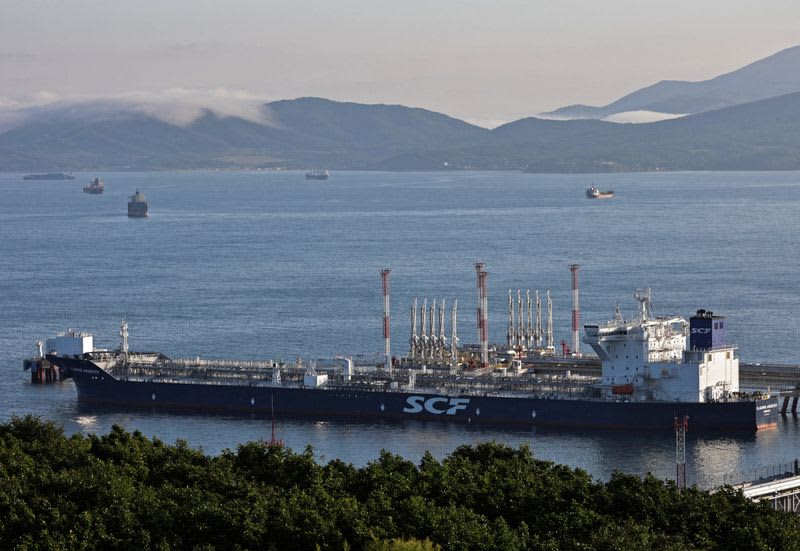 By Caleb Davis and Mark Trevelyan
(RockedBuzz via Reuters) – Russia "won't accept" a price cap on its oil and is discussing how to respond, the Kremlin said in comments reported on Saturday, in response to a deal by Western powers to limit a key source of funding for its oil war in Ukraine.
Kremlin spokesman Dmitry Peskov said Moscow was preparing for Friday's price cap announcement by the Group of Seven nations, the European Union and Australia, the state news agency reported. Russian TAX.
"We will not accept this ceiling," the RIA news agency quoted him. He added that Russia will conduct a rapid analysis of the deal and respond later, RIA reported.
Russia has repeatedly said it will not supply oil to countries that enforce the limit, a position reiterated by Mikhail Ulyanov, Moscow's ambassador to international organizations in Vienna, in social media posts on Saturday.
"Starting this year, Europe will live without Russian oil," he said.
The G7 price cap will allow non-EU countries to continue importing Russian crude by sea, but will ban shipping, insurance and reinsurance companies from moving cargoes of Russian crude around the world unless it sells for less than 60 dollars. This could complicate the shipment of above-cap Russian crude, even to countries not part of the deal.
Russian Ural crude traded at around $67 a barrel on Friday.
US Treasury Secretary Janet Yellen said the cap would particularly benefit low- and middle-income countries that have borne the brunt of high energy and food prices.
"With Russia's economy already shrinking and its budget shrinking, the price cap will immediately reduce the most important source of revenue for (President Vladimir) Putin," Yellen said in a statement.
In comments posted to Telegram, the Russian embassy in the US criticized what it called the "dangerous" Western move and said Moscow would continue to find buyers for its oil.
"Steps like these will inevitably lead to increased uncertainty and the imposition of higher costs on consumers of raw materials," he said.
"Regardless of current flirtations with the dangerous and illegitimate tool, we are confident that Russian oil will continue to be in demand."
(Writing by Mark Trevelyan; Editing by Frank Jack Daniel)