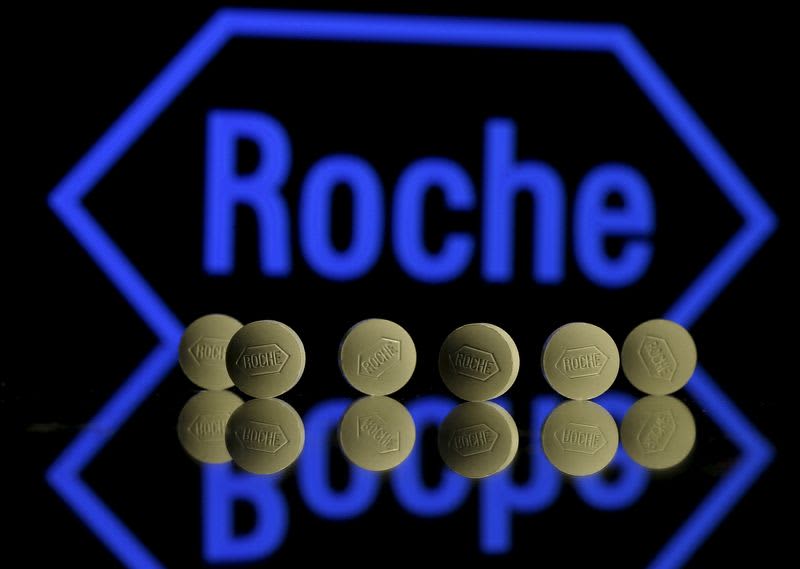 By Ludwig Burger
BASEL (RockedBuzz via Reuters) – Roche warned on Thursday that profits would decline in 2023 as falling demand for its COVID-19 therapy and diagnostic kits cut sales by more than $5 billion, the latest sign that the pandemic push from years of the pharmaceutical industry is declining.
Sales and core earnings per share are expected to decline at a "low-single-digit" rate this year, the Swiss pharmaceutical and diagnostics company said in a statement.
Sales related to COVID, mainly from lab tests and the antibody treatment Ronapreve, are forecast to drop by 5 billion Swiss francs ($5.5 billion) for the full year, it said.
Revenue growth from new drugs, including its hemophilia treatment and multiple sclerosis drug, would not offset the sharp decline from COVID.
But "the underlying business is growing very strongly in the high single digits," said chief executive Severin Schwan.
The move away from the coronavirus pandemic, which has boosted profits at many healthcare companies over the past three years, also weighed on rival diagnostics group Siemens Healthineers, which reported a 28% drop in quarterly operating profit.
Shares of Roche fell as much as 1.4% to the lowest since March 2020 as investors worried about the weaker-than-expected outlook. They were down 0.9% at .
Barclays analsyts said its forecast for 2023 came in slightly below expectations, but they were encouraged by the performance of its key pharmaceuticals business, including the recently launched Vabysmo, which treats a common cause of blindness in the elderly.
Last year, Roche Group revenues rose 1% to 63.3 billion Swiss francs, the company said, slightly beating market expectations of 63.2 billion francs, while core operating profit it gained 1% to 22.2 billion Swiss francs, just below the average analyst estimate of 22.4 billion francs.
Analysts said market confidence in Roche's drug development capabilities, previously among the highest in the industry, has taken a hit amid last year's trial setbacks in Alzheimer's disease and of a hope for cancer immunotherapy.
The stock is down about 11% over the past three years, lagging its main global rivals such as Pfizer and AstraZeneca.
Roche lagged behind rivals
REINVIGORATE THE PIPELINE
The onus for reinvigorating the pipeline will fall on CEO nominee Thomas Schinecker, who was previously head of diagnostics at Roche and is expected to be promoted to group CEO in March. Schwan will become president.
In the wake of Schinecker's appointment, the head of Roche's pharmaceutical division, Bill Anderson, decided in December to leave after 16 years with the Swiss pharmaceutical company.
Roche, a family-owned subsidiary, said Thursday that Teresa Graham, currently head of global product strategy for Roche Pharmaceuticals, will succeed Anderson.
In a call to the media, Schwan said the company was looking into the failed trials thoroughly, but no structural changes in research and development (R&D) were requested, despite the anticipated management change.
Roche is not alone. Analysts were disappointed Wednesday that GSK did not provide further details on how one of the world's leading drugmakers plans to find its next blockbuster drug series.
Roche's best-selling multiple sclerosis drug, Ocrevus, gained 17% in currency-adjusted sales to just over 6 billion francs during the year, while its haemophilia treatment Hemlibra jumped 27 percent. % to 3.8 billion francs, both slightly above market expectations.
Its near-term commercial performance will depend on newly launched drugs such as Evrysdi, an oral spinal muscular atrophy (SMA) drug, and Vabysmo.
Schwan particularly focused on Vabysmo, with 591 million francs in the year of its market debut, one of Roche's best.
($1 = 0.9079 Swiss francs)
(Report by Ludwig Burger; Editing by Paul Carrel, Rashmi Aich, Josephine Mason and Emelia Sithole-Matarise)