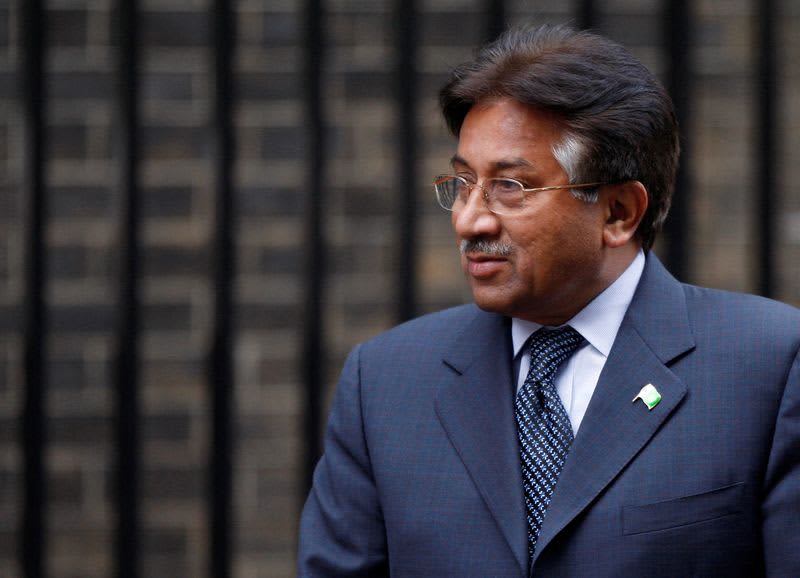 (RockedBuzz via Reuters) – Reactions to former Pakistani president Pervez Musharraf's death on Sunday:
FAWAD CHAUDHRY, FORMER ASSISTANT TO MUSHARRAF AND CURRENTLY PARTY LEADER TO FORMER PRIME MINISTER IMRAN KHAN
"He is called a military dictator, but there has never been a democratic system stronger than the one under him… Pervez Musharraf led Pakistan in a very difficult moment, and Pakistanis believe that the era of his reign is was one of the best in the history of Pakistan."
SHASHI THAROOR, INDIAN POLITICIAN, SAID ON TWITTER
"Once an implacable enemy of India, he became a real force for peace in 2002-2007. I met him every year in those days at the United Nations and found him intelligent, engaging and clear in his strategic thinking. RIP "
MALEEHA LODHI, AMBASSADOR TO THE UNITED STATES 1999-2002, TOLD REUTERS
"General Musharraf faced many challenges, but among them the three crises he tackled very cautiously were the aftermath of 9/11, the year-long Indian military mobilization on the border with Pakistan and the AQ Khan affair."
SHUJA NAWAZ, ANALYST OF THE SOUTH ASIA CENTER AT THE ATLANTIC COUNCIL IN WASHINGTON DC, TOLD REUTERS
"Musharraf was a highly intelligent general who exploited the United States' need for a regional base to pursue the war in Afghanistan to his personal advantage. He failed to use his early popularity to implement sustainable economic and political reforms … He did not he managed to figure out that his true power came from his uniform.
MOSHARRAF ZAIDI, CEO OF TABADLAD, A THINK TANK BASED IN ISLAMABAD
"The most important legacy Gen. Musharraf leaves behind predates his time as president. It was his planning and execution of the Kargil War (against India) – against the judgment of military officers who preceded him and initially unbeknownst to the leaders elected at the time The 1999 Kargil war permanently changed… Pakistan."
TEHREEK-E-TALIBAN, SAID IN A RELEASE
"This was the notorious army chief who sold out the honor and respect of the country, Dr. Aafia Siddiqui (may Allah bless her) by handing her over to the United States for a few dollars, a dark chapter of daughter sale has been created in history. "
Tehreek-E-Taliban is an umbrella organization of various Islamist armed militant groups operating along the Afghan-Pakistani border.
Aafia Siddiqui is a Pakistani neuroscientist serving an 86-year US prison sentence following a 2010 conviction for shooting soldiers and FBI agents.
(Reporting by Gibran Peshiham, Charlotte Greenfield, Ariba Shahid and Saud MehsudEditing by Christopher Cushing and Frances Kerry)