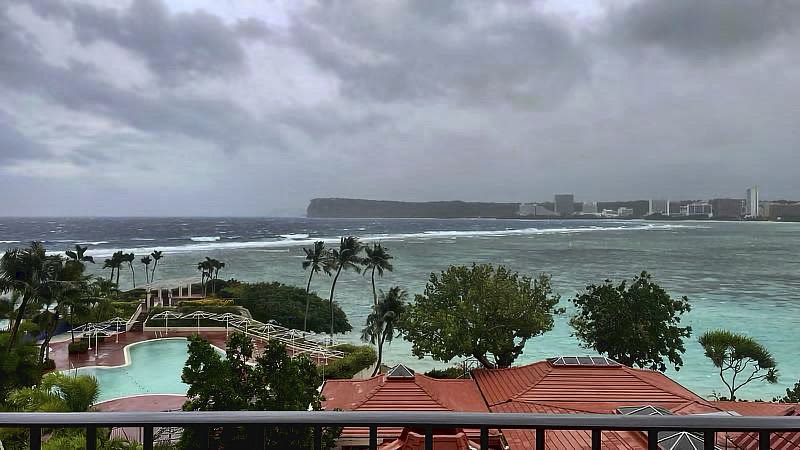 Residents of the U.S. territory of Guam on Wednesday hunkered down to brave the devastating winds and torrential rains of Typhoon Mawar, which is expected to be the worst storm to hit the Pacific island in decades.
People were stockpiling supplies and anyone not living in a concrete house was urged to seek safety elsewhere before the typhoon, which was expected to arrive as a Category 4 storm with winds of 225km/h, but could eventually strengthen to a category 5. The last time a Category 5 directly hit Guam was in 1962.
Many communities on the island had lost electricity in the afternoon and some to the south had lost their water service. A flash flood warning was issued for the entire island as forecasters forecast up to 64 inches of rain in addition to life-threatening storm surge of 4 to 6 feet.
Prior to the storm, Guam Governor Lou Leon Guerrero ordered residents of coastal, low-lying and flood-prone areas to move to higher elevations.
The territory of more than 150,000 people is a crucial hub for US forces in the Pacific, and the Department of Defense controls about a third of the island.
The Army said it moved its ships out to sea as a standard precaution. He sent his planes off the island or placed them in protective hangars. All remaining personnel on the island were taking shelter in place. About 6,800 US servicemen are assigned to Guam, according to the Pentagon.