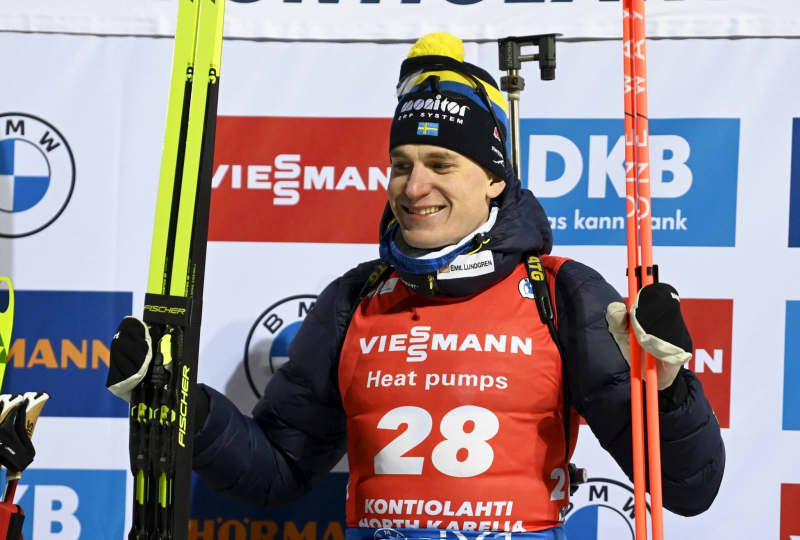 Swede Martin Ponsiluoma won the men's individual 20 kilometer race on Tuesday as the Biathlon World Cup season got underway in Kontiolahti, Finland.
Ponsiluoma sealed his second individual World Cup victory in 49 minutes and 36.5 seconds with a rifle failure.
"I'm very happy, I stayed focused all day," he told ARD.
It was already dark in Kontiolahti when most of the competitors set off, even though it was early afternoon. But there was a special floodlit finish for Switzerland's Niklas Hartweg, who finished second, 37.2 seconds back without penalty.
"This is the first time I've shot clean in a World Cup," he said. "Everyone is surprised, but I've been feeling good all week."
Germany's David Zobel finished third, 59.3 seconds behind, after shooting perfectly.
Last season's overall champion Quentin Fillon Maillet of France got off to a poor start, twice missing his first visit to the range. He fired cleanly thereafter, but the damage was done and he finished 15th.
Russians and Belarusians are excluded from the World Cup due to Moscow's invasion of Ukraine and Minsk's support.
An individual women's 15 km race takes place on Wednesday.
There are some rule changes this season. The Oberhof World Championships in Germany (February 9-16) will no longer count towards the World Cup and competitors will no longer be able to beat the two worst results on their record.
A win is now worth 90 points instead of 60, with other points scaled accordingly.