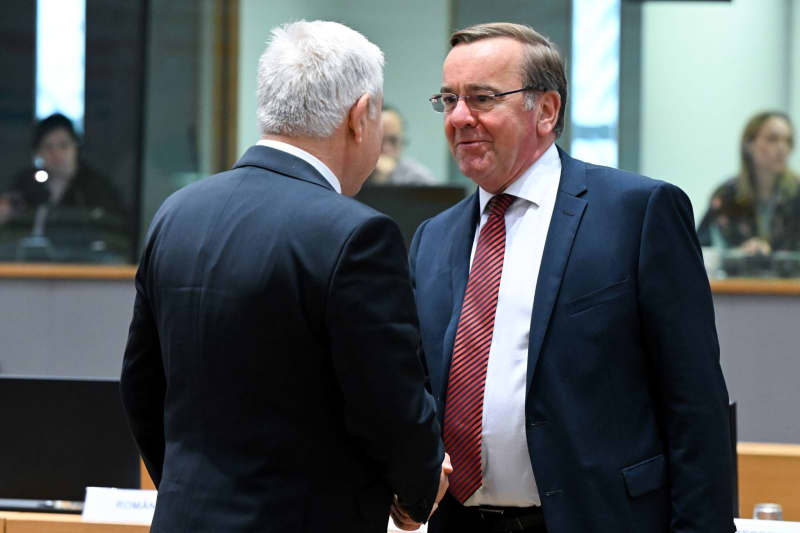 German Defense Minister Boris Pistorius has expressed caution over the proposal to supply German Taurus cruise missiles to Ukraine.
He didn't want to go into every single weapon system and give a hypothetical answer to a hypothetical question, he said on the sidelines of a meeting of EU defense ministers in Brussels on Tuesday.
"I think it has proven its worth that we don't permanently go like this or draw red or white lines," Pistorius said.
Ukraine should be helped meaningfully and responsibly, he said. "We should support Ukraine with all systems allowed under international law that are necessary to win this war and that we are able to provide."
Asked if he also saw a danger in a possible delivery of F-16 fighter jets, he said he sees "no risk of escalation at that point."
German opposition CDU defense expert Roderich Kiesewetter has spoken out in favor of delivering German Taurus cruise missiles to Ukraine. "Ukraine's partners must now go all-in and supply Ukraine with everything that Ukraine can use in the battle of related weapons and that is permitted under international law," Kiesewetter told Redaktionsnetzwerk Deutschland.
Guided weapons with a range of up to 500 kilometers could be a "very useful contribution from Germany". About 600 Taurus were purchased for the Bundeswehr 10 years ago and of these, "about 150" are still operational today, he added.
Joint military support to Ukraine is high on the agenda at EU defense ministers' meeting in Brussels on Tuesday. The supplies from the EU should avoid bottlenecks in the Ukrainian military and allow them to launch new offensives against the Russian invaders.