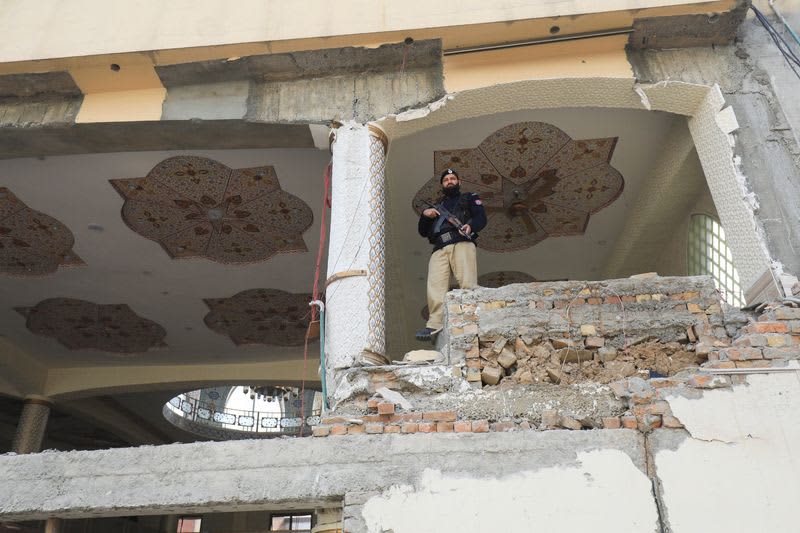 ISLAMABAD (RockedBuzz via Reuters) – Pakistani police have identified the suicide bomber who attacked a mosque in Peshawar this week, the provincial police chief said on Thursday, adding that the attacker violated security by wearing a police uniform.
The attack, which took place on Monday in a heavily fortified area called Police Lines, killed more than 100 people, all but three of them police.
Moazzam Jah Ansari, police chief of Khyber Pashtunkhwa province, where Peshawar is located, told reporters the bomber was part of a "network" and had ridden a motorcycle in the area.
(Reporting by Asif Shahzad, Writing by Sudipto Ganguly; Editing by Miral Fahmy)