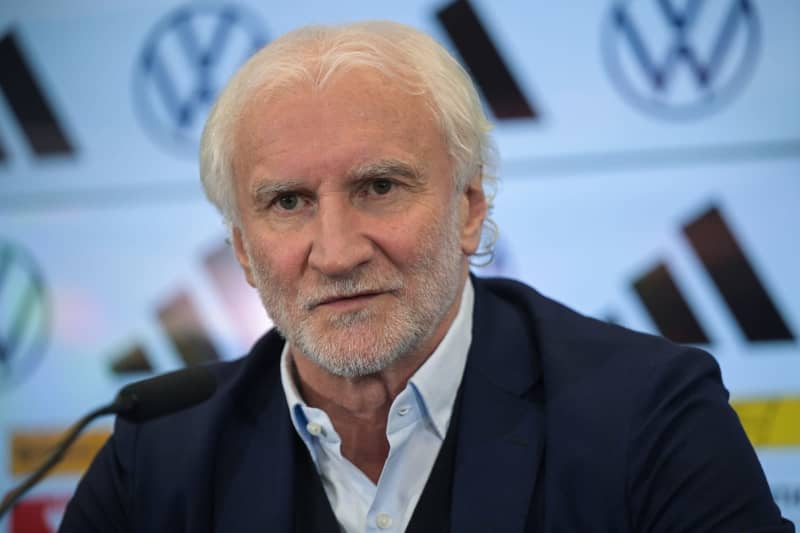 Hertha Berlin chief executive Fredi Bobic and 1974 World Cup winner Günter Netzer said it was a positive decision by the German Football Association (DFB) to choose Rudi Völler as the new director of the German squad.
"I am happy that Rudi Völler is doing it," Bobic told broadcaster Sky Sport on Saturday. He said he was convinced that "Völler can give the national team incredible self-confidence".
Bobic was reportedly a candidate to fill the position after Oliver Bierhoff resigned following Germany's group stage exit at the World Cup in Qatar. Coach Hansi Flick, who only took over in 2021, remains in place of him and will report to Völler.
Völler, who won the 1990 World Cup as a player before coaching Germany for 2000-04, appears to have retired as a football official when he stepped down as Bayer Leverkusen chief executive in May.
The 62-year-old was tempted to make a comeback with Germany in crisis after their second successive World Cup group stage failure, having never exited so early.
"It's a great choice," Netzer, 78, told reporters. "But he alone cannot turn the tables. No one will be stupid enough to ask him to do it. Only he cannot save Germany."
"The team has to work on itself, the coach has to bring them together and the environment has to be right. Good preparation for the 2024 European Championship in Germany can then lead to success."
Netzer added: "Yes, we have a very talented team. But at the World Cup you saw that it is not enough. There has to be the right attitude towards the whole thing. Something was missing, as talented as they are."