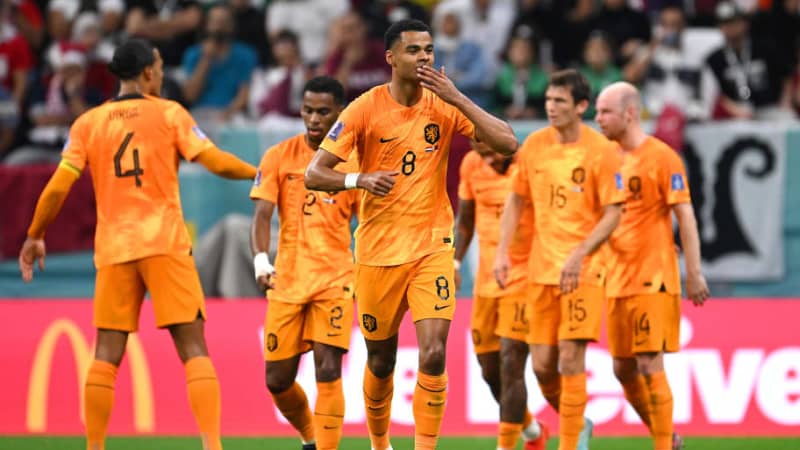 By Kyle Picknell
Goals from Cody Gakpo and Frenkie de Jong secured a 2-0 victory for the Netherlands over Qatar and first place for the Netherlands in Group A.
The Netherlands went to the last match of Group A del world Cup just one point is enough to qualify for the knockout stage. Qatar, meanwhile, were already out – the first time a host nation has bowed out of the tournament after two games in the competition's 92-year history.
In front of a half-empty Al Bayt Stadium, the Arab nation played for nothing more than pride. And at least in the first exchanges, Felix Sanchez's team held out. They were committed to the challenge and disciplined in their form off the ball, but it took just 26 minutes to appreciate the superior quality of the Dutch.
As the story has been in front of goal for the Netherlands so far, it was all Cody Gakpo, who surely won't see out the January transfer window at Psv. The 23-year-old caught a stand-up pass, which he intelligently lobbed around the corner to Davy Klaassen before taking the return dismissal. In the blink of an eye he was clear just inside the box and made no mistakes with the finish as the Qatari defenders closed in.
The remainder of the match was devoid of real opportunities and Qatar, to their credit, did not capsize even as the mood in the stadium quickly plunged from mild optimism to outright despair.
The Dutch did little to lift the mood for the neutral, sending the ball past them with all the urgency of a pre-season friendly. Memphis Depay, in particular, has been shockingly poor in the opening period – no surprise given that he has just 116 minutes of La Liga football under his belt for Barcelona this season.
Van Gaal's team was struggling to overcome the low block of Qatar, with onlyFrankie Young and occasionally Klaassen showing the technical ability to find space between lines and turn.
After the break, the Netherlands scored their second after Klaassen's cross was deflected into Depay's path by Boualem Khoukhi. The Barcelona striker could only get a straight shot at Meshaal Barsham, who had yet to make a good stop reaction, but the onrushing de Jong was there to make it home the next.
The game soon died out after that. Substitutes Vincent Janssen and Steven Berghuis came close to scoring early on, but the goal was disallowed after an accidental handball by Gakpo. Berghuis, who was lively after coming on, also deflected a shot from outside the box into the crossbar in stoppage time.
When the final whistle blew, it must have been a relief to everyone inside the stadium, such was the lethargy shown in the second half. For the Netherlands, this was a real chance to puff out their chest and strut their stuff ahead of the knockout stage. They failed to do that either.
They will have, at the very least, a top spot in Group A which they barely deserve. For Qatar, this was probably the best performance of the tournament, but it was too little too late.
1. Netherlands (3-4-1-2)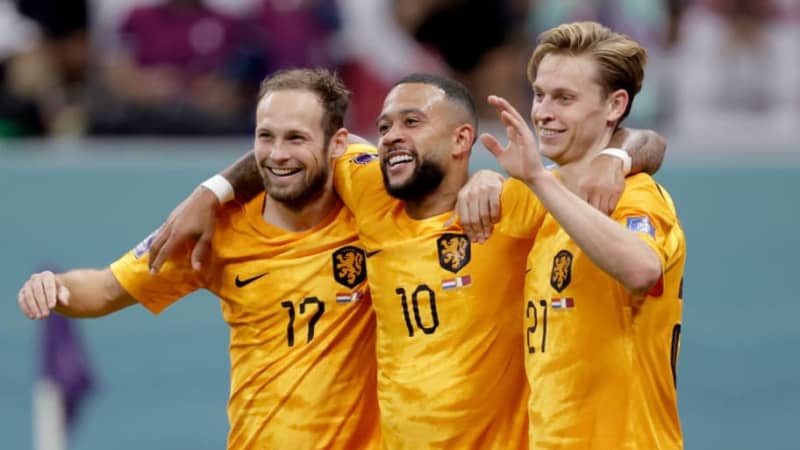 PORT: Andries Noppert – 6/10 – He had little to do.CB: Jurrien Timber – 10/7 – He looked secure in possession and comfortable on defense.CB: Virgil van Dijk – 6/10 – One of the easiest games van Dijk will ever play.BC: Nathan Ake – 6/10 – Ake's usual reliable performance. Booked up.RWB: Denzel Dumfries – 5/10 – Occasionally threatening on the right side but mostly ineffective with the ball. Technically quite limited and it shows against a poor team like Qatar.LWB: Daley Blind -7/10 – Conversely, Blind's pass weight was quality throughout. Clever on the ball and good movement off the ball.CM: Marten de Roon – 5/10 – It had minimal impact on the game.CM: Frenkie de Jong – 8/10 – Full of energy and produced a nice link game. He proved to be the smartest player on the pitch by pounced on a rebound to make it 2-0.CAM: Davy Klaassen – 7/10 – Alongside de Jong he was brilliant and played a big part in both goals.CF: Cody Gakpo – 10/7 – He opened the scoring with a low shot from just inside the area, but faded shortly after.CF: Memphis Depay – 10/3 – He seemed off the pace and lost the ball on numerous occasions in the first period. He needs to quickly regain the sharpness of the match.SUB: Steven Berghuis ('66 for Klaassen) – 7/10 – Sharp after coming on and having a goal disallowed by VAR before hitting the bar from distance.SUB: Vincent Janssen ('66 for Depay) – N/ASUP: Teun Koopmeiners ('83 for de Roon) – N/ASUP: Wout Weghorst ('83 for Gakpo) – N/ASUP: Kenneth Taylor (86′ for de Jong ) – N/AManager: Louis van Gaal – 4/10 – This was a really bad performance from the Dutch who did the bare minimum to win the game against far inferior fixtures. There are much bigger trials coming up that they seem ill-prepared for.
2. Qatar (3-5-2)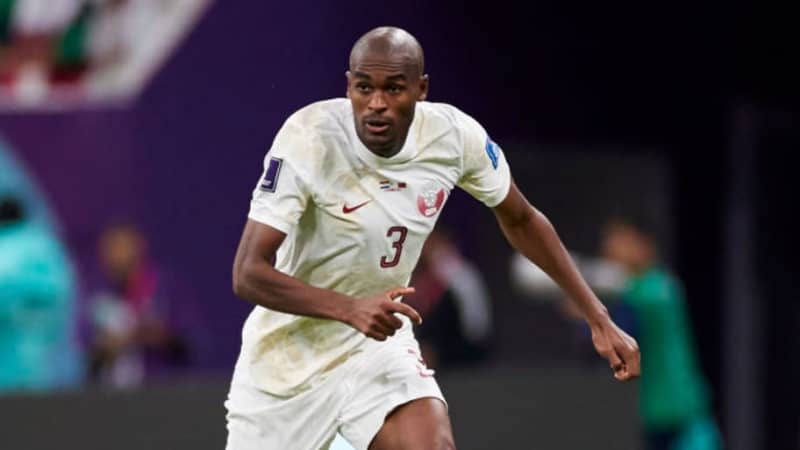 PORT: Meshaal Barsham – 7/10 – Good stop on Blind at the start but could do little for Gakpo's goal. Great reaction saved on Depay in the second half but disappointed by his defenders in the rebound.CB: Pedro Miguel – 6/10 – EEffective man marking by Depay in the first half, but too slow to react to de Jong's goalCB: Boualem Khoukhi – 4/10 – Sloppy on the ball and his misjudged back header led to the Dutchman's second goal.BC: Abdelkarim Hassan – 7/10 – He made a couple of brave forward runs from behind but had no one to aim a cross at. Overall it was a good match.RWB: Ismael Mohammad – 6/10 – It paced up and down the side admirably.LWB: Homam Elamin – 6/10 – Put a major cover block on Gakpo and beat Dumfries in a dogfight early on. He worked hard for his team.CM: Hassan Al Haydos – 6/10 – The Qatar captain was combative and had a couple of nice touches but was eventually defeated before being substituted.CM: So Madibo – 5/10 – Ineffective shielding in front of defence, but often got too busy.CM: Abdulaziz Hatem – 4/10 – He tested Noppert from long range in the opening exchanges but did little else of note.FC: Almoez Ali – 3/10 – A good tackle going back to de Roon was all Ali contributed.CF: Akram Afif – 6/10 – He showed glimmers of quality but had to go too deep to get on the ball.SUB: Ali Assadalla (64′ for Al Haydos) – SUB: Mohammed Muntari (64′ for Ali) – SUB: Karim Boudiaf (64′ for Madibo) – SUB: Ahmed Alaaeldin (85′ for Hatem) – N/SOUP: Musab Kheder (85′ for Mohammad) – N/D Coach: Felix Sanchez – 7/10 – All in all, this was a brave performance from Qatar, even if they had nothing to play for. Limited the Dutch to a few clear cut occasions.
Player of the Match – Frenkie de Jong (Netherlands)
This article was originally posted on 90min.com as Netherlands 2-0 Qatar: ratings from players like Gakpo and De Jong secure first place.