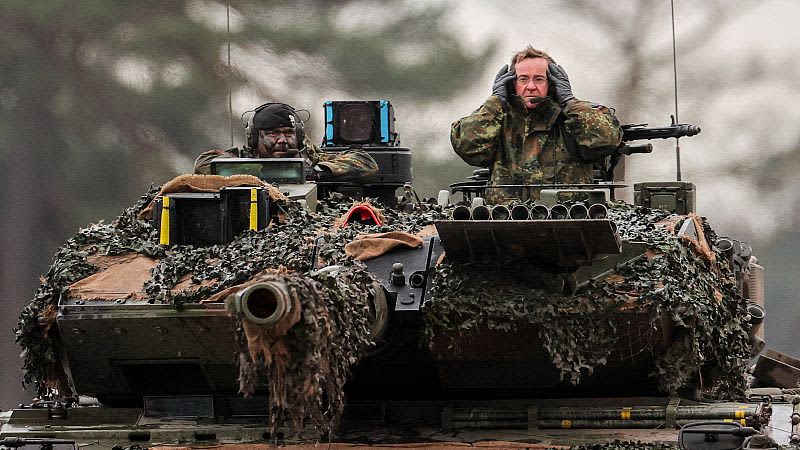 The Russian Defense Minister has warned that Western military aid to Ukraine could potentially drag NATO into the conflict and could lead to an "unpredictable" escalation.
"The United States and its allies are trying to prolong the conflict as much as possible," Defense Minister Sergei Shoigu said on Tuesday.
"To do this, they have started supplying heavy offensive weapons, openly urging Ukraine to seize our territories. Indeed, such measures are drawing NATO countries into the conflict and could lead to an unpredictable level of escalation."
His reference to "our territories" seemed to point to Ukraine's Donetsk, Luhansk, Zaporizhzhia and Kherson regions, which Moscow claims it has annexed, a move widely condemned by Kyiv and its Western allies.
Much of the region is currently controlled by Ukrainian forces.
Germany, Denmark and the Netherlands will send Leopard 1 tanks to Ukraine
The warning comes as Germany, Denmark and the Netherlands announced they are planning to send at least 100 refurbished Leopard 1 tanks to Ukraine.
The defense ministers of Denmark, Germany and the Netherlands said in a joint statement that the shipment of the tanks was intended to "support Ukraine in its attempt to resist Russian aggression".
"[It] it will significantly enhance Ukraine's military potential for the restoration of their violated territorial integrity," they said.
And the statement added that the shipment would arrive in Ukraine "in the coming months".
The US has sent over €18.6 billion worth of military aid to Ukraine since February and will supply Kiev with long-range rockets as part of a new €1.8 billion weapons package announced last week .
Watch the RockedBuzz via Euronews report in the video player above to find out more.