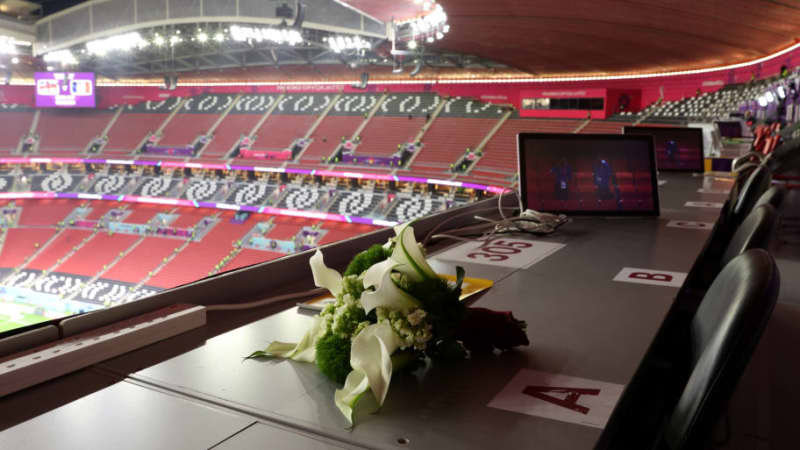 By Chris Smith
The US soccer world was rocked on Friday by the tragic news of the death of famed journalist Grant Wahl.
Wahl was one of the most prominent members of the media in U.S. soccer history, a veteran of several major tournaments in men's and women's soccer, and a key pillar in the growth of the game in North America.
An official cause of death has not been disclosed, but Wahl was at the Lusail Iconic Stadium covering the quarter-final match between Argentina and the Netherlands on Friday when he was reported to have collapsed in the press box. But after being transported by the emergency services, he was later pronounced dead.
"We are shocked, saddened and saddened by the tragic passing of Grant Wahl. He was a kind and thoughtful individual whose passion for soccer and dedication to journalism were immeasurable," Major League Soccer commissioner Don Garber said in a statement. "Grant has been an important member of the football community for more than two decades and will be deeply missed. Our deepest condolences go out to his wife Celine, his family and loved ones."
Naturally, given his position in US soccer, a huge outcry of condolences and condolences ensued, including from clubs across MLS:
This article was originally posted on 90min.com as MLS clubs pay tribute to Grant Wahl's passing.