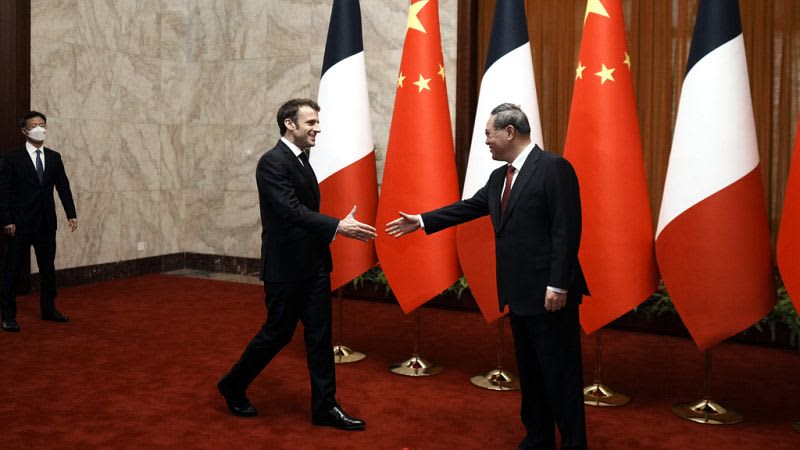 French President Emmanuel Macron told his Chinese counterpart, Xi Jinping, on Thursday that he is counting on him to "bring Russia to its senses" when it comes to the war in Ukraine.
"I know I can count on you to bring Russia to its senses and everyone to the negotiating table," Macron told Xi during an official bilateral meeting in Beijing.
Macron is in China for a three-day trip with European Commission President Ursula von der Leyen in a show of European unity in relations with Beijing.
For his part, the Chinese president praised his country's ties with France in a world undergoing "profound historical change".
Macron races to stop China from moving to 'war camp' against Ukraine
On Wednesday, the first day of the visit, Macron said Beijing could play an "important role" in "finding a path to peace" in Ukraine, citing China's 12-point proposal to end the fighting.
Ursula von der Leyen, for her part, issued a much harsher warning last week in Brussels: "The way China will continue to react to [Russian President Vladimir] Putin's war will be a determining factor for the future of EU-China relations".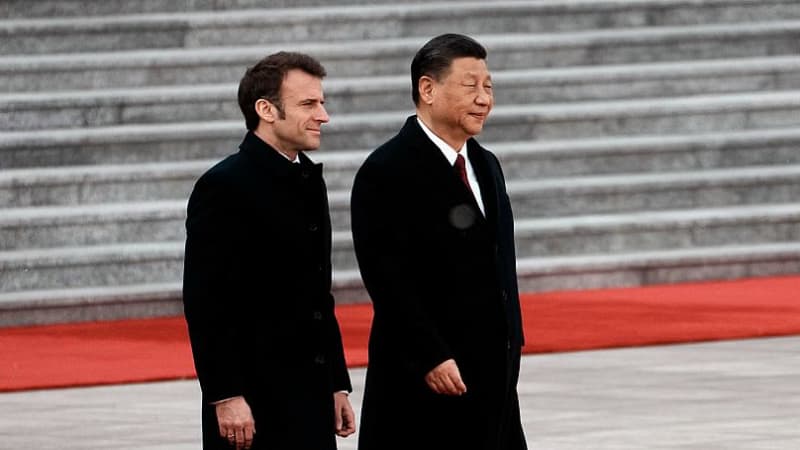 China's relationship with Russia
In recent weeks, international pressure has increased on China to be involved in the peace process in Ukraine.
Though Beijing officially claims to be neutral, Xi has never condemned the full-scale invasion of Russia or spoken to his Ukrainian counterpart Volodymyr Zelenskyy on the phone.
Xi and Putin said their governments had a "friendship without limits" before Moscow's February 2022 attack on Ukraine. Beijing has refused to criticize the Kremlin but has tried to appear neutral and has called for a ceasefire and peace talks.
China is the largest buyer of Russian oil and gas, and Xi's government sees Moscow as both a source of energy and a partner in opposing what they both say is US dominance of global affairs.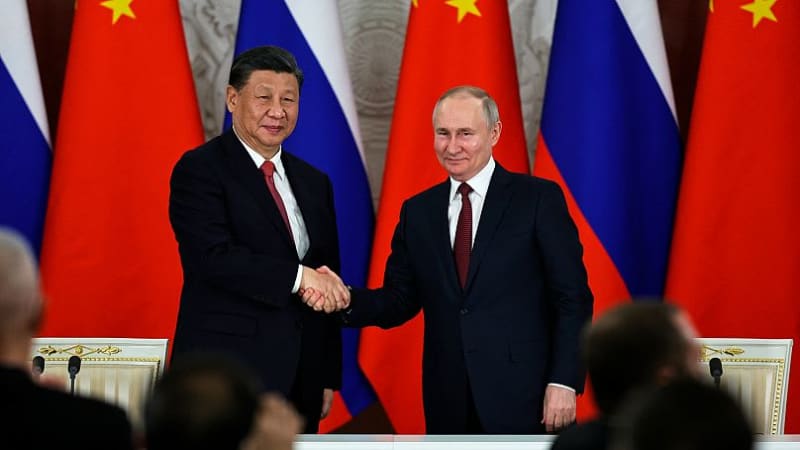 Meanwhile, NATO warned on Wednesday of "serious consequences" if China starts sending arms and munitions to Russia.
NATO Secretary General Jens Stoltenberg said providing "lethal aid" would be a "historic mistake". He warned there would be "serious consequences" but declined to give details.
Macron also said Wednesday he would push to "work collaboratively" with China on climate. He said France will organize a global conference on ocean protection in 2025 and said China should be part of these efforts.