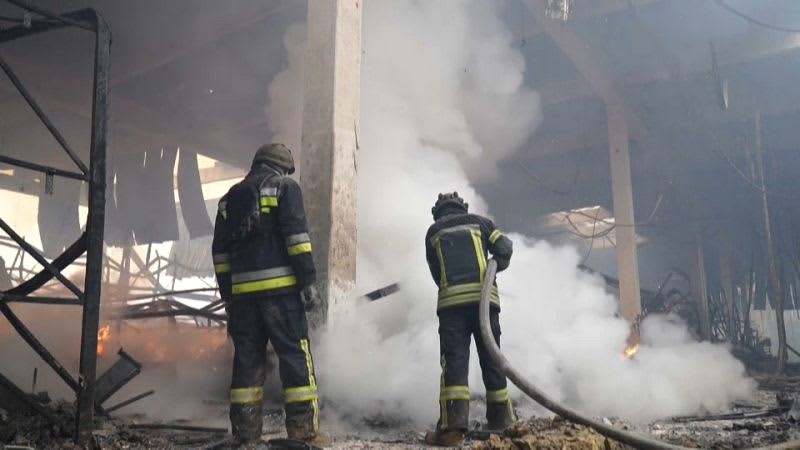 In the city of Kherson, firefighters put out the flames on the site of what used to be the "largest industrial supermarket in southern Ukraine".
It was razed to the ground after a series of new Russian attacks on the city.
"[It was] one of the national brands of Ukraine," said Kherson military administration press attaché Dmytro Pletenchyk.
"It evokes a lot of feelings because it's a construction [supply] supermarket. People are in constant need of building materials, construction films and wooden planks because hundreds of windows are destroyed every day and need to be repaired. However, the Russian occupiers also hit these non-military targets."
Apartments, houses, schools, hospitals and government buildings have also been targeted. Residents the next day cleared debris from wrecked cars and damaged buildings.
"As you can see the city is quite empty," Pletenchyk added.
"Unfortunately, due to the continuous bombings and the danger to life, people are forced to leave the city and here are about 20 percent of [original] population.
"This is right because there are no safe places in the city of Kherson. The Russians are bombing it mercilessly."
Watch the video above.