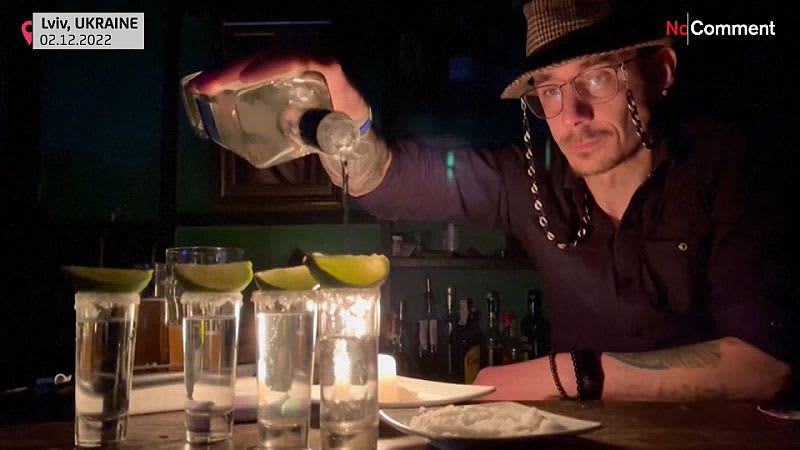 Blackouts in Lviv do not stop everyday life. Shops and bars continue to serve even when the lights go out, making drinks by candlelight and selling goods by the light of a telephone.
Lviv is experiencing widespread blackouts caused by systematic and targeted Russian attacks that have brought Ukraine's energy infrastructure to its knees. "It's the fourth day we've had power outages, we adjust to work."
In Koroboskino, power lines and transformers were destroyed by Russian bombing. In the east of the country, power companies are working fast, but in many places mines and discarded ammunition are preventing repairs. Several electricians have been killed or injured in mining accidents.