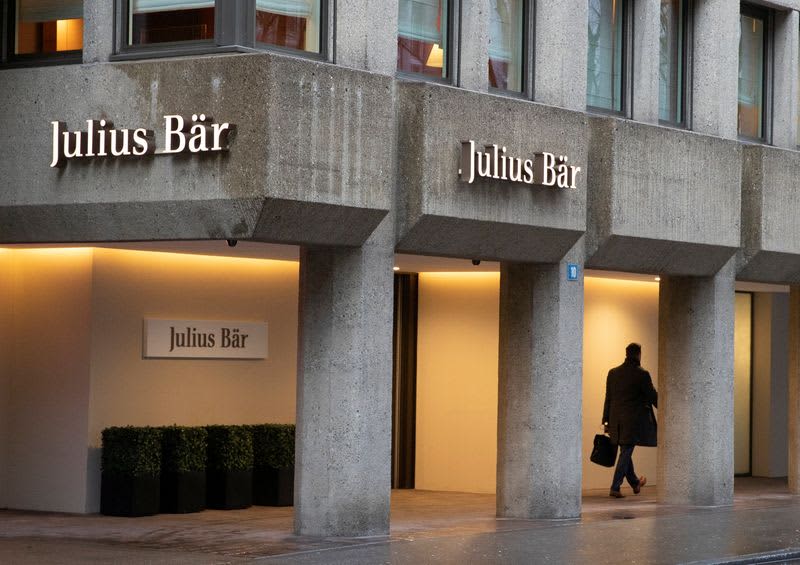 By Noele Illien
ZURICH (RockedBuzz via Reuters) – Swiss wealth management firm Julius Baer said on Thursday that profits fell in 2022 amid a challenging market environment as strengthening new money inflows towards the end of the year helped it catch up. its business cycle goals.
Net income fell 12% to 950 million Swiss francs ($1.05 billion) from 1.08 billion francs. The bank, which competes with UBS and Credit Suisse in managing the investments of the ultra-wealthy, saw assets under management fall 12% due to corrections in global stock and bond markets.
That was offset by an accelerated rise in the new currency, which totaled 9 billion Swiss francs over the course of the year and 6 billion in November and December alone, he said.
Chief Executive Philipp Rickenbacher said part of this growth was due to inflows from Credit Suisse, which is struggling to restore its reputation and increase profitability after a series of scandals.
"Did we make a profit from Credit Suisse? I think on a net basis obviously there are a number of client inflows, but nothing out of the ordinary," he told reporters after the bank reported earnings.
The net new cash flows were spread across the globe and "all of our key markets contributed to that," he added.
Julius Baer shares are up 2% in early Swiss trading.
'SUSTAINABLE'
Rickenbacher, who has been in the bank's helm since 2019, said Thursday's data offered evidence of "sustainable earnings growth across market cycles," adding the bank met all of its three-year financial targets. which ended in December.
Tougher market conditions in 2022 led the bank to report a 15% drop in net fees, with clients trimming assets.
But the bank was able to cash in on interest rate hikes by the Federal Reserve and other major central banks, with net interest income rising 31%.
Analysts have reacted positively to the numbers.
"Overall, we think the FY22 result is strong," said Zuercher Kantonalbank analyst Michael Klien. Vontobel analyst Andreas Venditti described the results as "solid".
($1 = 0.9071 Swiss francs)
(Reporting by Noele Illien, editing by Rachel More and John Stonestreet)