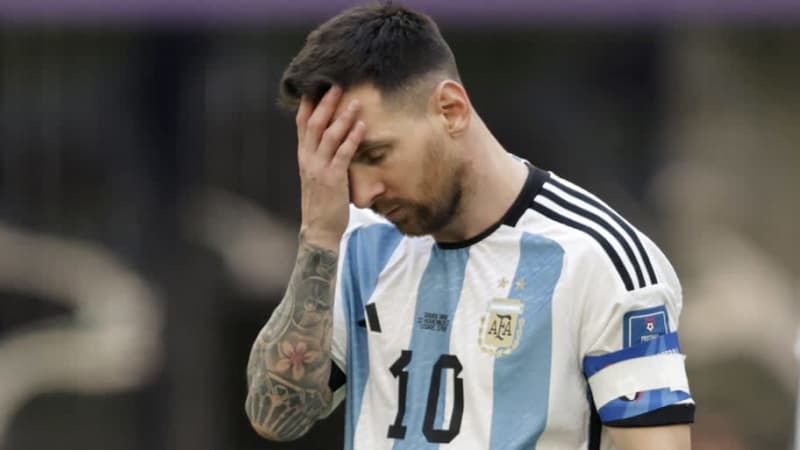 By Kyle Picknell
It wasn't supposed to be like this. This is Lionel MessiThe World Cup final and Argentina are already on the verge of elimination after the incredible 2-1 defeat against Saudi Arabia in the opening game.
It wasn't supposed to be like this. Messi opened the scoring from the penalty spot after 10 minutes. Only a narrow offside whistle on Lautaro Martinez prevented Argentina from getting away with it in the first half. And then… and then the World Cup happened, or the earthquake of a Herve Renard halftime speech.
Where does Argentina come from now? We talk about our path, therapy-style, in the very first edition of Crisis Nation of the Week, a very special column coming during Qatar 2022.
Quick side note directed directly to the entire German nation: you guys are very, very lucky not to be here instead of Argentina. See you next week, probably.
What is the crisis?
Is simple. After avoiding defeat for 36 games, Argentina went and lost. In their first game. To the world Cup. The World Cup many had them as favorites to win. Football, huh?
Not only that, it was for an underappreciated Saudi team, ranked outside the world top 50. A team that many predicted would sustain the standings in Group C. Lionel Scaloni and Argentina now have the rather daunting task of facing Mexico and then Poland, two stubborn sides who won't give up easily, knowing that anything less than two wins could lead to elimination from the group stage and a period of national mourning.
Beyond that, the fact that this will be Messi's last World Cup has amped up expectations and will do so for any fallout if they are knocked out. Fans and pundits around the world were imagining Messi retiring from international football with the trophy in hand and GOAT status confirmed. That would have been just the way to bow. That dream, however, is rapidly fading, if not already extinguished altogether.
Why am I in crisis?
It's hard to say. In the first half, Argentina was overstepping the Saudis' dangerously high line almost at will. The offside trap worked twice on Messi and Martinez before the disallowed second goal for the Inter Milan forward was disallowed shockingly enough by VAR.
If Lautaro's shoulder protruded a little less, Scaloni's men would have entered the locker room with a two-goal lead and a cross. Conversely, Saudi Arabia would likely have been utterly deflated rather than emboldened by the fact that they were still a close quarters at 1-0.
The second half can only descend to complacency. Emiliano Martinez probably should have done a little better for the two goals, but both were exquisite finishes from Saleh al-Shehri and then Salem al-Dawsari.
In response to the disadvantage, Argentina created very little and seemed – as is often the case – to rely excessively on the singular creative force of Messi, despite the glittering squad around him. In Mohammed al-Owais they also collided with a goalkeeper who was playing one of the games of his life.
What can they do to fix it?
In Taylor Swift's immortal words: shake it, shake it, shake it, shake it, shake it.
A result doesn't suddenly make Argentina a bad team. This is a team just a year away from beating Brazil at the Maracana to seal the Copa America. In Angel Di Maria, Lionel Messi and Lautaro Martinez have one of the most devastating attacking tridents of the tournament, with Paulo Dybala yet to come.
All in all, I'm more than capable of beating both Mexico and Poland, particularly after poor performances by both sides in a 0-0 draw, although Mexico looked slightly more threatening.
They should also gain confidence from that result in terms of group standings. Had Robert Lewandowski managed to beat Guillermo Ochoa from the penalty spot, Poland could have snatched the three points and made the pass even more difficult.
Simply put, they have to beat Mexico. Do so and things will start to look a lot brighter again, even if their status as a major contender for the trophy has been seriously questioned.
This article was originally posted on 90min.com as Group nation in crisis at the World Cup: Argentina.