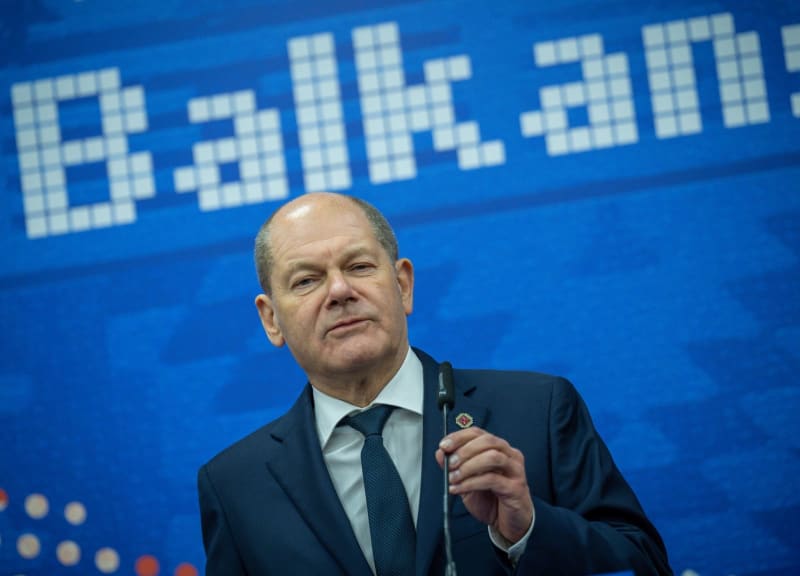 Germany's constitutional court ruled on Tuesday that the country can participate in the European Union's huge coronavirus reconstruction fund, quashing concerns it could burden Europe's largest economy with billions in new debt.
Germany's highest court in the southwestern city of Karlsruhe has rejected two constitutional appeals against the corresponding law, passed by the lower house of parliament, or Bundestag, last year.
German Chancellor Olaf Scholz welcomed the ruling. "The Constitutional Court has expressed itself very clearly on the European reconstruction programme, and this is obviously a positive report," Scholz said in Tirana, where he is participating in an EU summit with the Balkan countries.
The majority of judges considered decisive the fact that the new debt remained an exception and for a defined purpose, and that the authorization was limited in time.
Speaking in Brussels, German Finance Minister Christian Lindner described these reservations as very important. "This will need to be analyzed very carefully for both European and national fiscal policy," said Lindner, who leads the pro-business liberal Free Democrats (FDP).
The reconstruction program aims to help EU states get back on their feet after the pandemic and requires the European Commission to borrow on a large scale on behalf of the European Union as a whole.
The total fund is 750 billion euros ($786 billion) in 2018 prices in the form of grants and loans.
The loans are expected to be repaid by 2058.
Germany expects to receive nearly 26 billion euros in subsidies for areas such as hydrogen energy research, climate-friendly transport and a more digitized education system.
However, according to the Federal Audit Office, Germany is the largest net contributor to the fund, with an expected total of around 65 billion euros ($68 billion).
The authority had warned of risks to the federal budget.
Plaintiffs in the German Constitutional Court case, including a far-right group, have specifically argued that Germany may have to foot the bill if states fail to meet their repayment obligations.
That would lead to mountains of extra debt for decades, they argued. Furthermore, it has been said that the regime has no basis in European treaties.
Germany's participation had already been approved by Constitutional Court judges in an accelerated ruling in April 2021.
They admitted, however, that the possibility of a violation of the constitution still existed, leading to a full examination of the case and a ruling on Tuesday.
The ruling was good news for the economic recovery in Europe after the pandemic, the German finance ministry said.
Parliamentary State Secretary Forian Toncar said he had confirmed that the EU fund is a "unique instrument" and that "the Bundestag and the federal government have acted in accordance with the constitution".