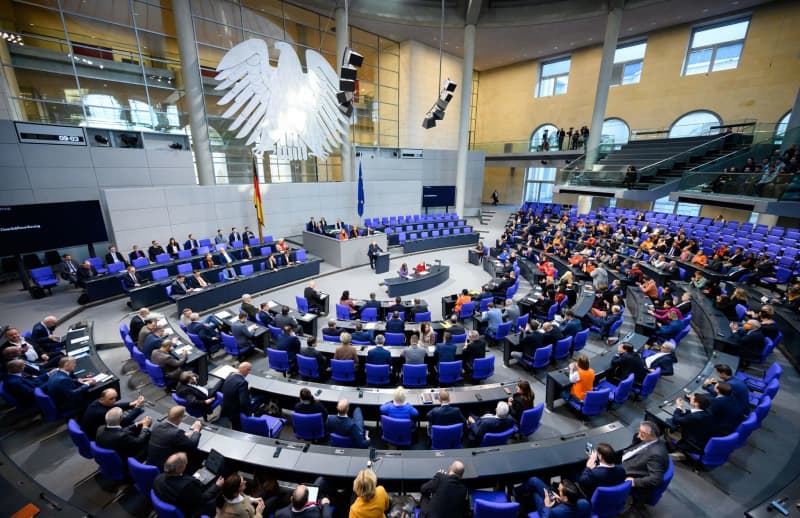 Germany's parliament on Friday approved its 2023 budget in Berlin, taking on new debt amounting to 45 billion euros ($47 billion) to finance state aid in times of crisis.
"We will overcome the crisis, but we will not neglect the challenges of the future for this country," Finance Minister Christian Lindner of the pro-business FDP told the Bundestag.
The total budget amounts to €476.29 billion, with factors such as the war in Ukraine and high energy and food prices impacting spending.
The constitutional rule of the so-called "debt brake" that limited new loans has been deactivated to address the crises caused by the pandemic and energy bottlenecks.
However, the rule allows for new lending in anticipation of a recession.
Lindner highlighted record investment, while the Conservative opposition voiced criticism that defense spending will not grow towards the 2% of gross domestic product promised by Social Democrats (SPD) Chancellor Olaf Scholz.
The smaller opposition parties, Die Linke on the far left and Alternative for Germany (AfD) on the far right, have criticized the budget for setting the wrong priorities.
Among the major expenditures are housing reforms, subsidies for low-income families to offset heating costs and tax breaks.
Family allowances will increase and a new basic income at a higher level will replace the benefits paid to the long-term unemployed.
The effects of inflation on income tax must be taken into account, with 48 million taxpayers paying less than they otherwise would and the state losing €18.6 billion as a result.
Die Linke spokeswoman Gesine Lötzsch accused the government of anti-social policies, charging that increases in unemployment benefits were not keeping pace with inflation and that those who benefited from the crisis were not being forced to pay higher taxes.
Lindner replied: "Social justice is measured by whether people in need are not left alone. But social justice also has another component, and that is fairness towards those who support this country through their work." and pay high taxes and contributions".
He added that the total deficit remained high, attributing much of it to energy subsidies, caused in large part by the disruption of Russian supplies of gas and oil.
Helge Braun, budget spokesman for the opposition Christian Democrats (CDU), noted that no contingency money had been set aside. Lindner acknowledged that reserves had been almost completely depleted and predicted that the 2024 budget would be more problematic than the 2023 one.