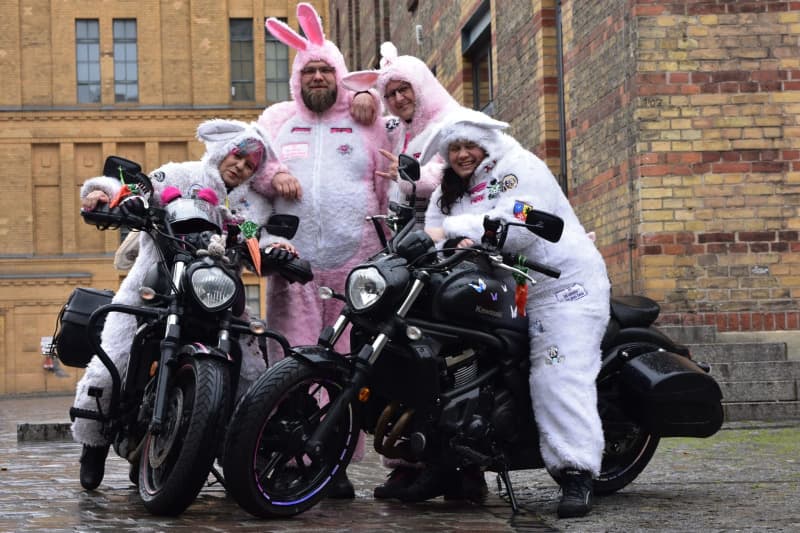 A group of German bikers has a unique way of raising money for a good cause: the Streetbunnycrew association rides the country in bunny outfits – and not just at Easter, but all year round.
With their costumes, the members are sure of one thing: attention. "People say, you can stop by, they're all fun excited about us walking around in the suits," said Silvia Haas, who heads the Berlin regions and the neighboring state of Brandenburg in the association.
"It doesn't matter if it's a pedestrian, a motorist, a cyclist – everyone is happy that someone is out and about in such a fun way."
There are 400 members nationwide, Haas said during a stop on a tour in Berlin. Again and again, passers-by stopped and took pictures of the bikers. In this way, members draw attention to people who are not doing very well.
According to Haas, the donations go to institutions that work with children and don't have enough funds.
For a year they raise money for a project. The aim is to make children and adults smile and thus "make the difficulties of everyday life forget for a moment", reads a flyer from the association that motorcyclists distribute in Berlin and Brandenburg.