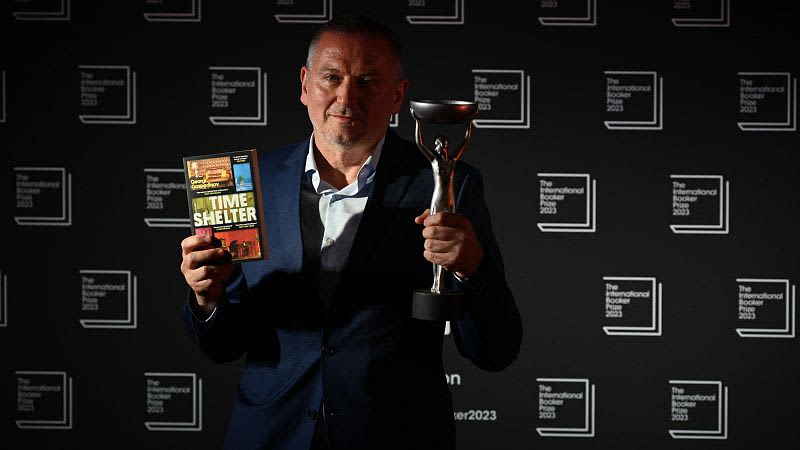 Georgi Gospodinov made history with his book "Time Shelter", which becomes the first ever book translated from Bulgarian to win the International Booker Prize.
Translated by Angela Rodel, the novel beat out 5 other shortlisted works in completion led by a judging panel that boasted the award-winning French-Moroccan novelist, Leila Slimani at the helm.
Gospodinov and Rodel received the honor in a lavish ceremony at London's Sky Garden on Tuesday evening (May 23).
The book is Gospodinov's fourth to be translated into English and focuses on an Alzheimer's treatment center – a time warp environment – that becomes a haven for sane people tired of modern life.
When "Time Shelter" was first published in Bulgaria in 2020, it topped the book charts, winning the European Strega prize.
Describing the novel, Slimani called it "a brilliant novel full of irony and melancholy", adding: "It is a very profound work that deals with a contemporary question and also a philosophical question: what happens to us when our memories disappear?"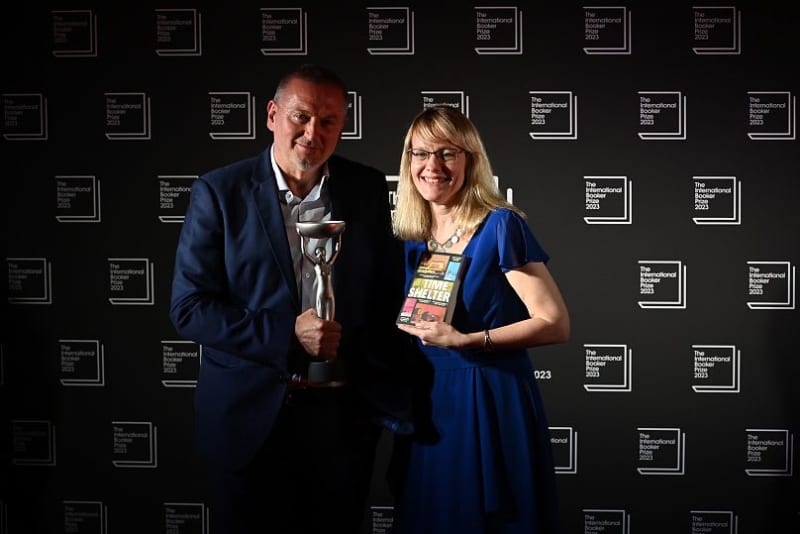 Slimani headed the judging panel and was joined by Ukrainian Uilleam Blacker, a leading British literary translator, Booker-picked novelist Tan Twan Eng, New Yorker writer Parul Sehgal and Financial Times literary editor Frederick Studemann.
The shortlist included works from six countries and four continents and included a swan song by 86-year-old French author Maryse Condé.
The Prize is the UK's most prestigious prize for translated fiction published in the UK or Ireland, with a prize of £50,000 (approximately €57,500) split equally between the book's author and the translator. Previous winners have included literary heavyweights Han Kang and Olga Tokarczuk.
Here's a rundown of the winner and the 5 other entries that narrowed down from the long list, but narrowly missed out on the grand prize.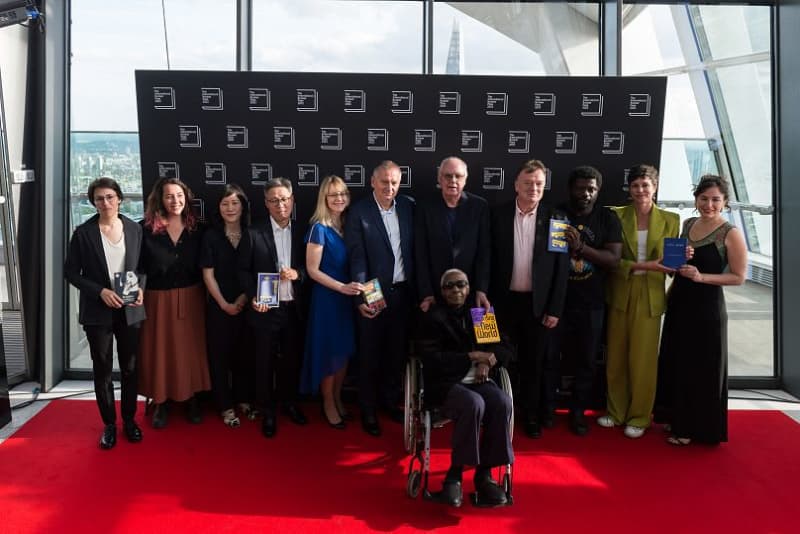 Mexican Guadalupe Nettel's 'Still Born' is billed as a gripping and insightful novel, the writer's fourth, that explores one of life's most important decisions: to have or not to have children. It was translated by UK-based Rosalind Harvey.
"Standing Heavy" by Ivorian author and journalist GauZ' offers a unique insight into everything that passes under the gaze of a security guard, which also serves as a witty deconstruction of colonial legacies and capitalist consumption. The book has been translated by Frank Wynne, award-winning Irish writer and translator from French and Spanish.
"The Gospel According to the New World," by Maryse Condé, focuses on the story of a miraculous child, said to be the child of God. The award-winning Caribbean novel was translated by her husband, Richard Philcox.
South Korean Cheon Myeong-kwan's 'Whale' explores the Asian country's rapid transition from pre-modern to post-modern society and the effects of change. The novel was translated by Chi-Young Kim, who had previously won the Man Asian Literary Prize for his work.
'Boulder', written from Catalan Eva Baldassarre, explores the relationship of two women and solidifies the author as a prominent chronicler of queer voices navigating a hostile world. The work was translated by Julia Sanches.
Don't miss RockedBuzz via Euronews Cultura's interview with Georgi Gospodinov, coming soon.