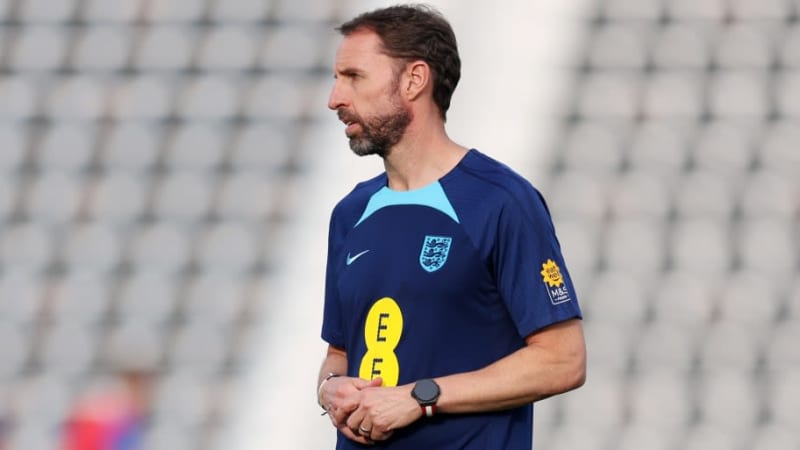 By Tom Gott
Gareth Southgate has summoned his England side for a squad meeting ahead of the round of 16 to remind the Three Lions not to lower their standards.
Focusing on the surprise eliminations inflicted on Belgium and Germany in the group stage, Southgate was quick to remind his players that a poor performance could send them home, regardless of their opponents.
Oh, and they also discussed how to handle dirty socks. You know, the important stuff.
The Telegraph details a match in which Southgate challenged his side to stand at 100% between now and the end of the tournament, refusing to allow standards to slip as England approaching do-or-die territory.
During the meeting, centre-back John Stones revealed: "We spoke briefly in our meeting this morning as a team in order not to drop any standards. It was the manager, Harry [Kane] and some of the boys spoke.
"Whether it's putting your kit right for kit men, putting your socks right for kit men – we settle for stuff like that because we created those standards. Those little things matter and those little things keep you on the right track.
Harry Symeou hosts Jack Gallagher and Toby Cudworth to look back on Germany '06 as part of 'Our World Cup' series. Let's take a trip down memory lane: join us!
If you can't see the podcast embed, click here to download or listen to the full episode!
"So we talked about what happened and we talked about the great nations that are gone – that we can't be ourselves and that goes with all the little things we've done, all the positive traits we have as a team or players. We can't let them slip and we need to make sure we stay focused on the job at hand."
England face Senegal for a place in the quarter-finals on Sunday, where they face France's winners against Poland.
This article was originally posted on 90min.com as Gareth Southgate calls England squad meeting ahead of World Cup Round of 16.