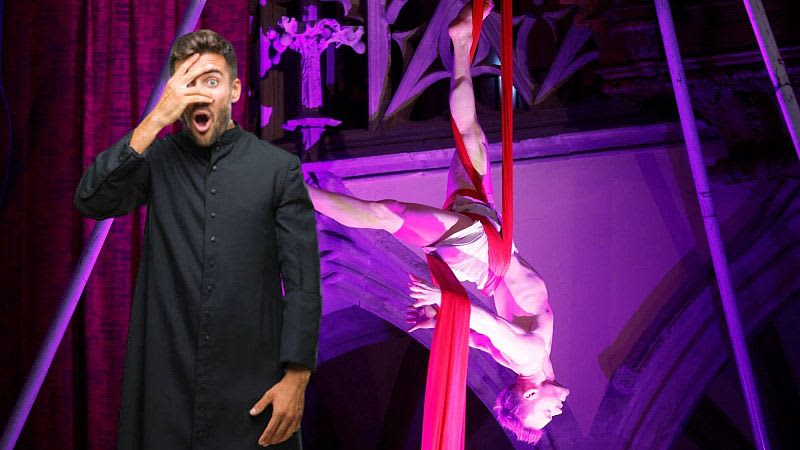 Forgive them Father, because they have taken the stake…
A French priest has received death threats after a sold-out pole dance show was held at his church.
Daniel Boessenbacher, the priest of the Protestant church of Saint-Guillaume in Strasbourg in eastern France, told AFP he alerted police of the threats after receiving two anonymous letters.
"There is no question, it is a show involving Stabat Mater and pole dancing," he said.
A Baroque music and performing arts association, Passions Croisées (Intertwined Passions), rented the church last week for two performances of Giovanni Battista Pergolesi's lyrical sequence Stabat Mater, which they combined with dance and pole dancing performances.
Dernières Nouvelles d'Alsace newspaper said gymnast and former French pole dance champion Vincent Grobelny's pole dance was "skillful, athletic, graceful, sassy and, some would say, sexy", and left the audience "breathless". ".
The priest defined the evening's program as "coquettish but soft", acknowledging that "some did not like it".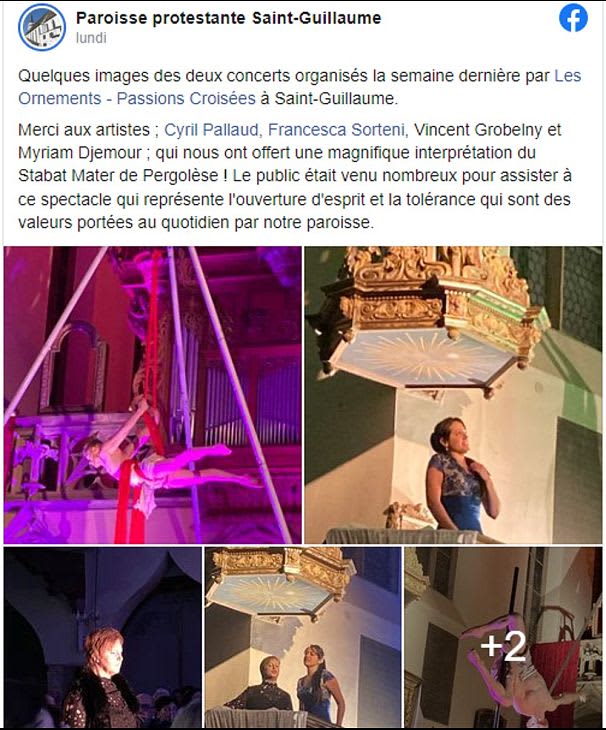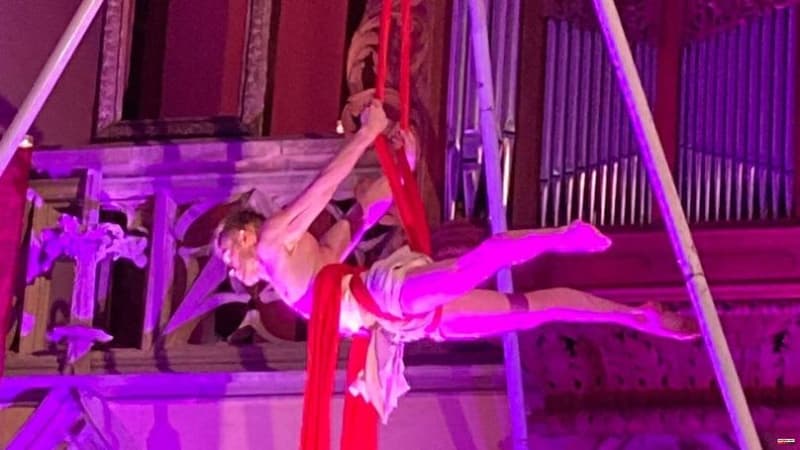 Hardly Showgirl in a church, and there was a distinct lack of profanity, but the sight was apparently enough to make people see red.
One of the threatening letters demanded that parishioners be "beheaded", adding that "this is not a church, it's a cabaret".
The other letter said of the priest that "his head must be cut off because he has handed over the keys of our holy church to a dancing serpent."
Boessenbacher said plans for the show with phrases like "You're going to die" or "You're going to hell" scrawled across them were slipped under the church door.
"We are used to getting reactions, but not death threats," the 54-year-old said.
Boessenbacher wrote in a Facebook post: "I had no intention of spending time at the police station on the first day of Holy Week. But oh well… My open-mindedness stops when pseudo-Christians leave anonymous letters to the parish. (…) I write pseudo-Christians because I don't know where, in the Gospels, Jesus asks to send death threats, certainly a complaint has been filed».
Boessenbacher, in fact, is not discouraged by the threats: "I believe that the Church must open up to the world".
Two more shows are planned for the end of May and the beginning of June at the Saint-Guillaume church, combining pole dance and opera.
We wait to see if Paul Verhoeven will accept the rights and delight us with another sensual cinematic extravaganza. Watch this space.