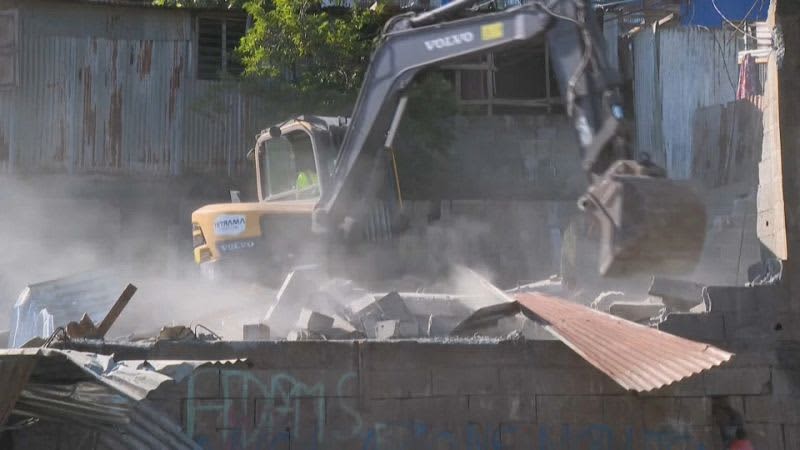 Operation Wuambushu began in the early hours of Monday morning as excavators moved in to begin tearing down sheet metal houses in Talus 2 slum in Mayotte.
Gendarmes armed with crowbars entered houses to check that no one was there before the destruction started, AFP reporters said, while electricity and water supplies were cut off.
Officially the reason is to get rid of illegal and shoddy housing, but it is also to expel illegal migrants.
Residents of the neighborhood could only helplessly watch the demolition of houses.
"I've been working since 2001 and I've never stopped working until now," explained Fatima Youssouf. "I'm one of the hard working women in this world raising my seven children. I work and contribute like everyone else. And today I'm being taken out because, I don't know…. I pay my taxes, I pay my debts when I have to, I contribute like everyone else."
The operation is expected to last throughout the week, Psylvia Dewas, the local official in charge of curbing illegal housing, told reporters.
About 135 homes will be razed out of about 1,000 substandard homes slated for destruction in Mayotte.
The demolition of Talus 2 was originally scheduled for April 25, but was put on hold by a court decision. Two subsequent legal rulings then authorized the French state to proceed.
Associations have denounced Wuambushu as a "brutal" measure that violates the rights of migrants, but local elected officials and many residents have supported it.
The operation initially sparked clashes between youths and security forces in Mayotte and stoked political tensions, with most of the French island's undocumented migrants coming from the neighboring archipelago.
Of Mayotte's approximately 350,000 residents, half do not hold French nationality.