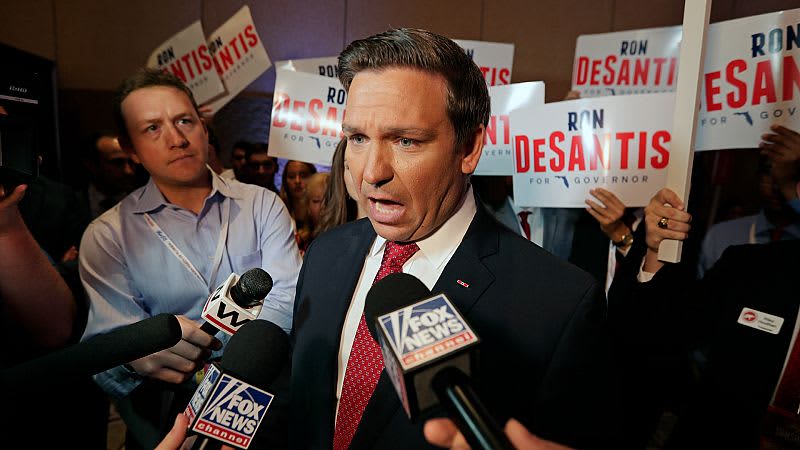 Florida Governor Ron DeSantis will launch his 2024 US presidential campaign on Wednesday. The 44-year-old Republican has long been seen as former President Donald Trump's main Republican rival.
DeSantis plans to announce his decision in an online conversation with Twitter owner Elon Musk, according to the Associated Press.
The audio-only event will be streamed on Twitter Spaces starting at 6:00 PM EDT. This would be followed by a series of prime time appearances on conservative shows, including Fox News and Mark Levin's radio show.
DeSantis has embraced Trump's fighting style and many of his policies, but he sees himself as a younger, more electable version of the former president.
By choosing Twitter, DeSantis is taking a page out of the playbook that helped turn Trump, a TV celebrity and businessman, into a political star. And while it's common for campaigns to advertise their ads in videos shared on social media, it's far more unusual — and perhaps unprecedented — to hold a campaign announcement in a live social media forum.
DeSantis emerged as an unrepentant Republican leader on controversial cultural issues.
The governor sent dozens of immigrants from Texas – via Florida – to a small island off the coast of Massachusetts to draw attention to the influx of Latino immigrants trying to cross the southern border. He also signed and then expanded a parental rights in education bill — known by critics as the "Don't Say Gay" law — that bans instruction or classroom discussion about LGBTQ+ issues in state schools. Florida for all grades.
Most recently, she signed a law banning abortions at six weeks, which is before most women realize they are pregnant. And he removed an elected prosecutor who promised not to charge people under Florida's new abortion restrictions or doctors who provide gender-affirming care.