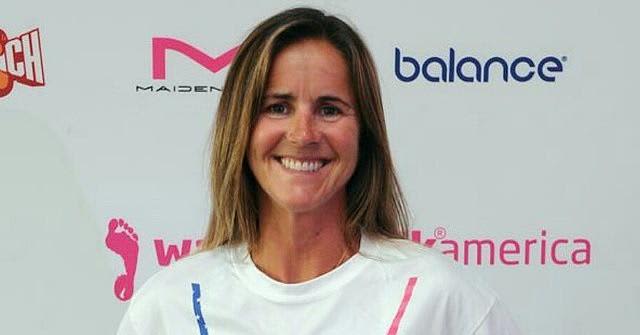 Brandi Chastain he has an extraordinary resume: he won the Fifa Women's World Cup twice and gold at the Olympics twice, but after hanging up her boots in 2004, she's still motivated to help others along the way.
"It's truly humbling. We all have a contribution to make – wherever that may be – and no one should assume that greatness belongs to anyone else. So, to be able to share football in a way that empowers the dream and life purpose of someone else is really phenomenal," the 54-year-old, who he collaborated with Frito-Lay to announce "ALL-In With Frito-Lay" initiative in collaboration with the United States Soccer Foundation and a $600.00 donation to fuel the initiative, she tells exclusively Morning honey.
After hosting an engaging surprise event in Los Angeles with Frito-Lay, the soccer star was able to interact with others which made her very happy. "There are thousands of coaches who will be role models and mentors for young athletes, and then they will give back," she notes. "I am amazed. It literally takes my breath away when I see these young players and coaches unite. Every time I go on the pitch, I feel like a teenager – it's the best possible elixir I can have because I'm not getting any younger! These abs don't look the same as they did 20 years ago, but I'm working on it. I am honored and continue to work to make good things happen."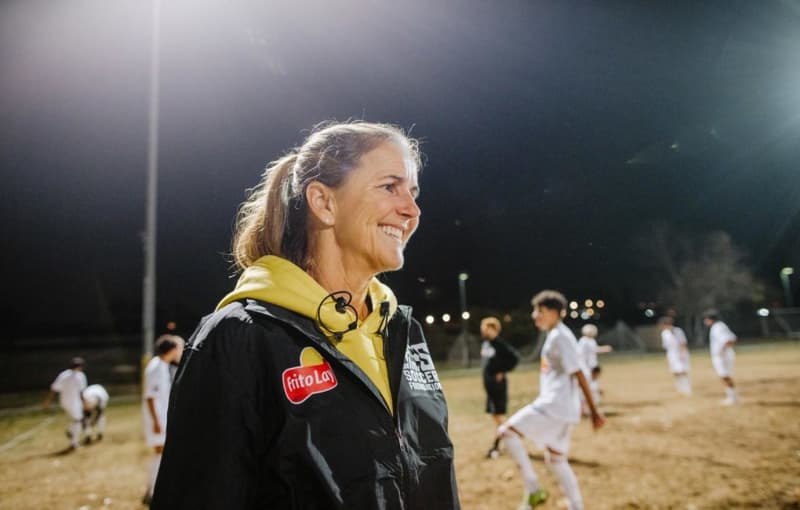 The athlete believes that "we all need someone by our side as our supporter or our ally to inspire someone to do great things."
"It allows people to feel confident and courage to go forward", he shares. "I hope that with this initiative we will find greatness in and on the football field, and also around it."
Chastain would also like to bring professional soccer to the Bay Area. "I want us to be part of the WSL, so this is the next dream," he adds.
Meanwhile, Chastain couldn't help but get excited when teamed up with Frito-Lay and the United States Soccer Foundation play with 200 young soccer players to kick off the ALL-In initiative.
"I get to give back and positively influence people, and the gratitude I have for the game is so deep," he says. "I love to be able to see that, whether it's the Rose Bowl penalty kick or winning the first Olympic Games or supporting young people rising through the ranks in recreational soccer or elite soccer. It's extraordinary."
She adds: "I think you start to make sense and feel the depth of that impact when you become a parent and when your kids do amazing things. They are like my kids: hundreds of thousands of kids across the country that I feel so proud of I am grateful to Frito-Lay for choosing me to be a part of their team and for allowing me to share their positive message about how soccer is a vehicle for acceptance and change and accessibility."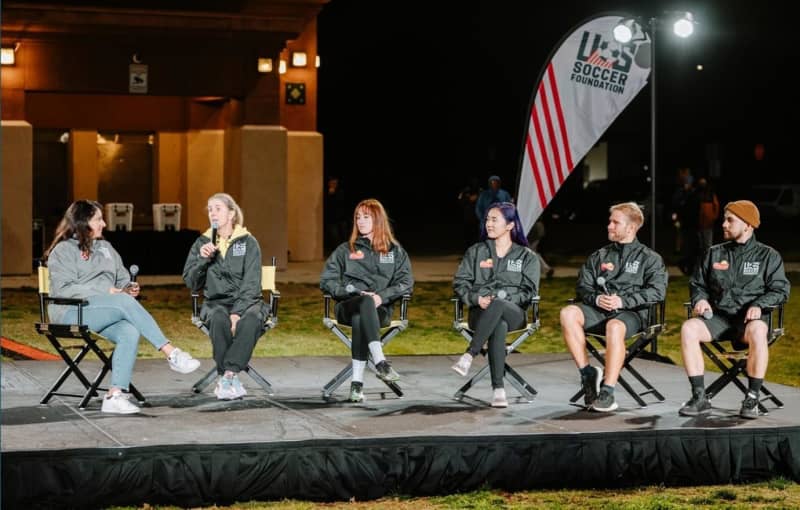 Since Chastain retired, she recalls her wonderful experience playing and then becoming a coach and advocate for all the players which is why she was jumping for joy when Frito-Lay approached her about working together. "The desire to work together and partner with the US Soccer Foundation and a $600.00 donation to fuel the initiative will influence many coaches and give them the skills to become role models and coaches in diverse communities across the country", he shares. "It's a generational gift."