While this new version of Windows already raises a lot of questions, it seems obvious that this is an improvement over a popular but aging Windows 10 version. Between a total overhaul of the interface, simplified menus and an overall improvement in the fluidity of exploration for its users, Windows 11 should appeal to its audience.
After more than 6 years of good and loyal service, Windows 10 is coming to an end. Its successor, Windows 11, offers several features and cosmetic additions whose goal is simple: to provide a more personalized and fluid user experience than before.
Windows 11 is the latest version of the world's most popular operating system on PC. It offers a better interface, many new features and additions whose goal is to facilitate the daily navigation of its users.
This is a modernized and optimized version for a more intuitive experience than in the past, while addressing the main shortcomings of its big sister, Windows 10. Thus, provided you have a compatible PC at the configuration level At a minimum, Windows 11 is the hot new operating system, about to become the standard for PC users.
Also Read: Microsoft Introduces New 'Student' Operating System Windows 11 SE
Windows 11: Availability and release date
Beta Launch: For Windows Insider Testers?
Windows Insider is a program launched by Microsoft with Windows 10, the aim of which is to allow those who wish to do a preview of the new features brought regularly to the operating system. Incidentally, it was also the only legal way to take advantage of Windows 11 (in its Beta version) before its official deployment. In return, users provide a lot of data to Microsoft to improve its OS over the days and weeks. In addition, if you do not have to be a computer expert to take advantage of this program, you must nevertheless exercise caution, because these "Insider" versions can sometimes contain significant stability bugs.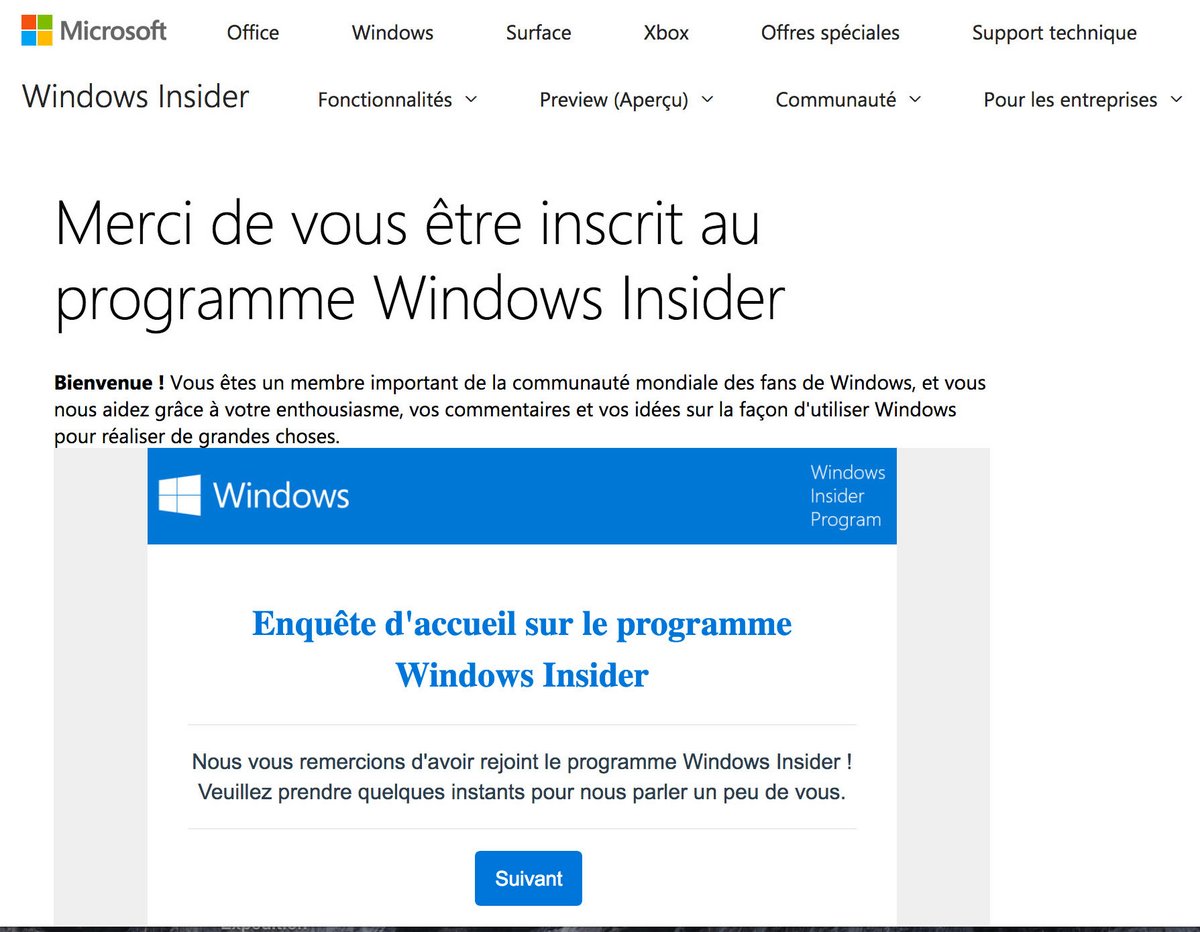 Official release: gradual deployment
As with most operating systems today, Windows 11 was launched in several stages. In August 2021, it was possible for members of Microsoft's Insider program to benefit from the beta of the OS. The more patient had to wait a little longer, even if Microsoft seemed in a hurry to bring Windows 11 to the public. Indeed, the American giant had given the date of October 5 for its release, and it was finally October 4, 2021 at 10 p.m. that the operating system was deployed. Since that date, any PC owner can switch to the new version .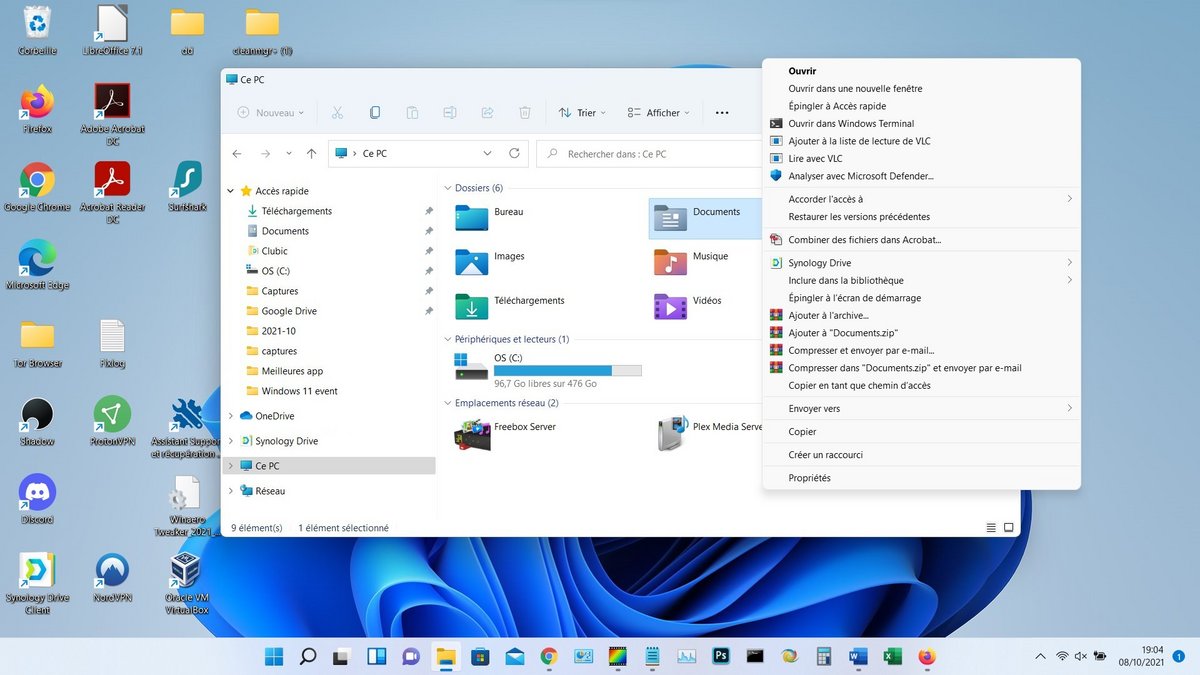 Unfortunately, it's now a classic: no deployment of a new version of an operating system goes smoothly. In this case, many problems could be noted with the release of Windows 11. Among these bugs, compatibility concerns with free virtualization software, Oracle Virtual Box, the Intel software network called Killer or even the Coc Coc web browser. In addition, some performance problems were highlighted during gaming sessions: for some titles, the latter can drop by 30% compared to Windows 10.
How to download and install Windows 11 for free?
To download Windows 11 for free (and legally), there are several methods available to users. First, if the latter has a PC chosen by Microsoft to benefit from the first wave of updates, the Windows 10 to Windows 11 migration can be done via the Windows Update software. It is also possible to force the installation using the update wizard. The most impatient can use two other methods: downloading an ISO disk image to find on the Windows 11 site, or going through an installation USB key (minimum 8GB) and downloading Microsoft Windows 11 Media Creation Tool. In short, there is no shortage of methods!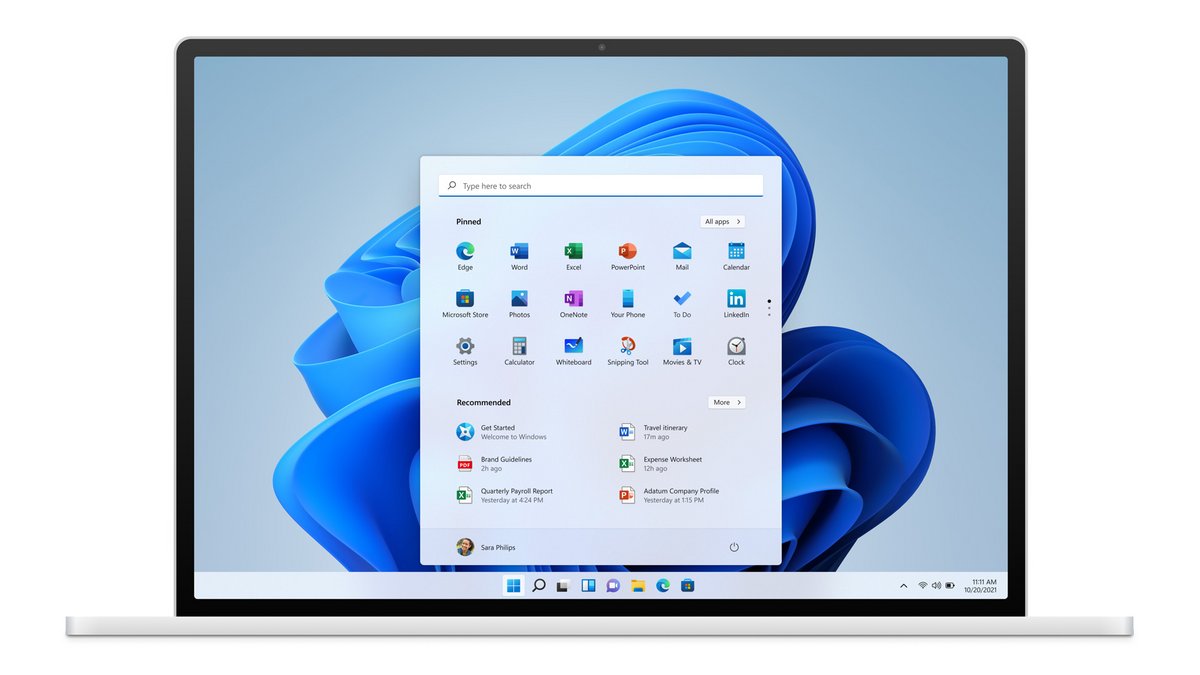 Do I have to install Windows 11?
Whether it is possible to get Windows 11 today, it remains to be seen whether it is a good idea or not. First, the qualities of the new operating system are numerous . We note for example the native integration of Microsoft Teams, a tool now used by many professionals, or a new file explorer much more efficient than that of Windows 10. Multitasking and gaming experience (auto-HDR , game streaming from the cloud via the Xbox app) have also been greatly improved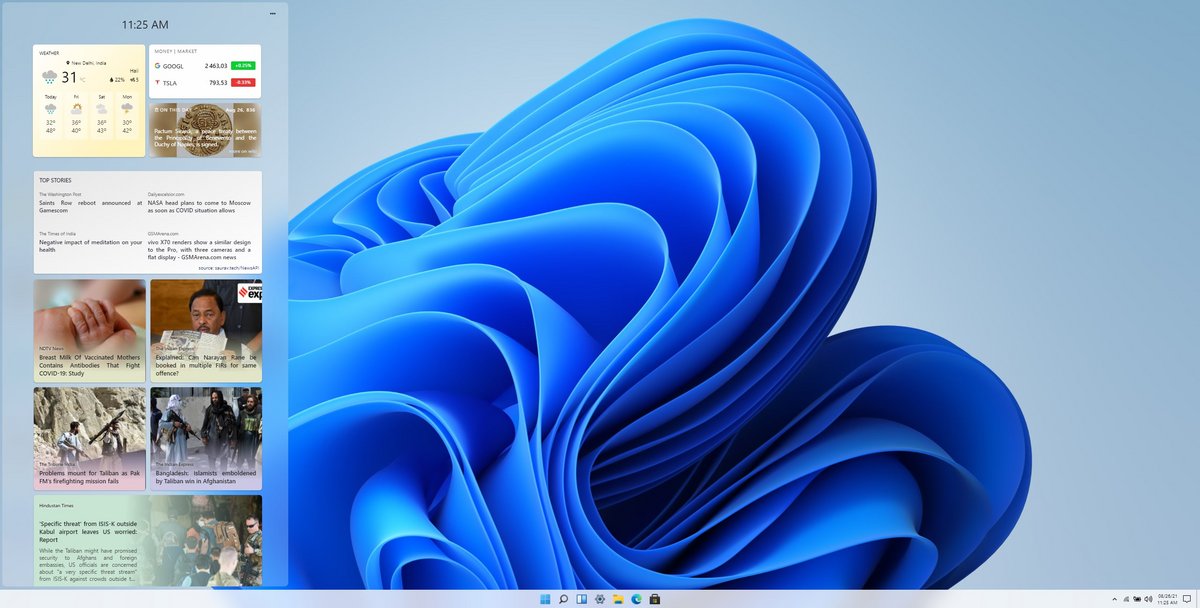 However, in addition to the bugs noted since its deployment by its users, Windows 11 constitutes a real change for them, especially at the interface level. Those who would be reluctant to change should thus show a little patience before embarking on this new adventure, because some small novelties (such as the disappearance of the Start menu) could destabilize many users. In addition, the minimum configuration required from a hardware point of view remains inaccessible to most PC users today. In short, we will have to think a bit before embarking on the Windows 11 adventure for good .
Is your computer compatible?
We have already mentioned it: the minimum configuration required to install Windows 11 is not necessarily within everyone's reach. For information, it is the following:
1 Ghz and 2 cores on a 64-bit processor

4 GB of RAM

64 GB internal storage

Boot in UEFI and TPM chip version 2.0

Direct X 12 compatible graphics card

A high definition screen of at least 720p
Thus, in order to know whether or not you have a computer capable of running Windows 11, it is important to carry out some checks beforehand.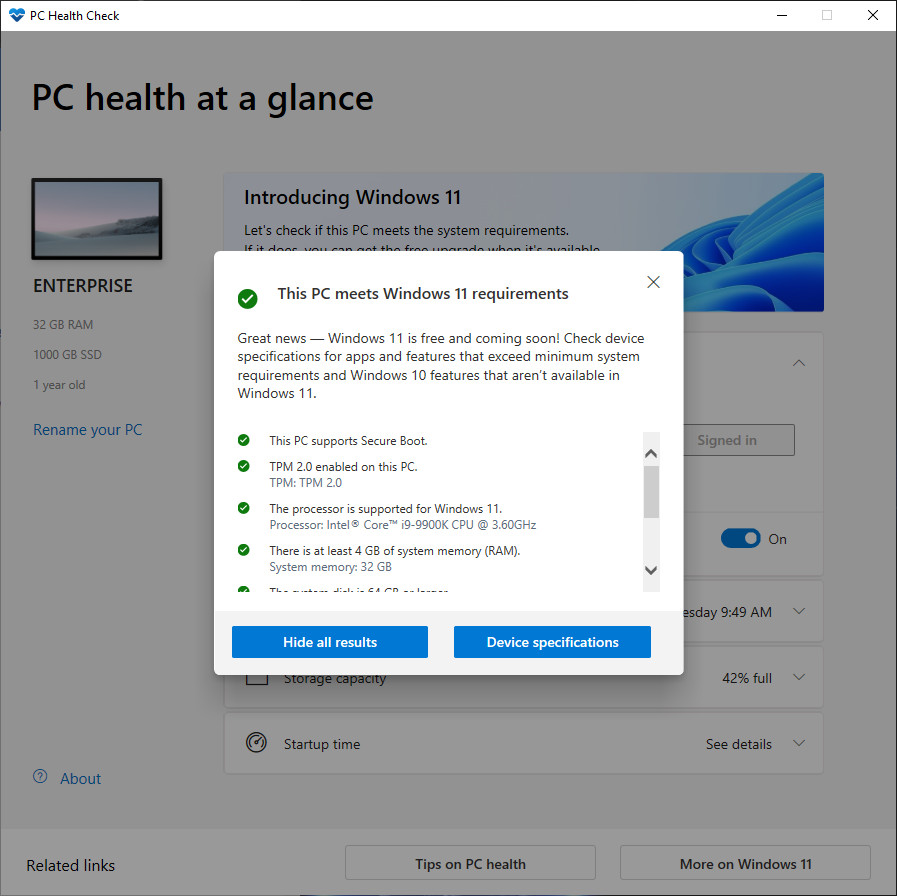 It is indeed possible to check the compatibility of your PC using the PC Health Check application. This software was designed by Microsoft so that any user can check for himself that his computer is compatible with the OS. It also offers a precise diagnosis, in order to more easily understand what can get stuck in the event of incompatibility.
Windows 11: What are the major differences with Windows 10 and Windows 7?
Among the big changes made by Windows 11, we mainly note a big overhaul of the OS interface. First, the taskbar has been completely changed (taking inspiration from Windows 10X), with shortcuts to apps in the center and more on the left. The Start menu has been changed from A to Z: much more refined, it is now also located in the center of the screen. On the other hand, Widgets are emerging: they allow quick access to daily content such as news or weather.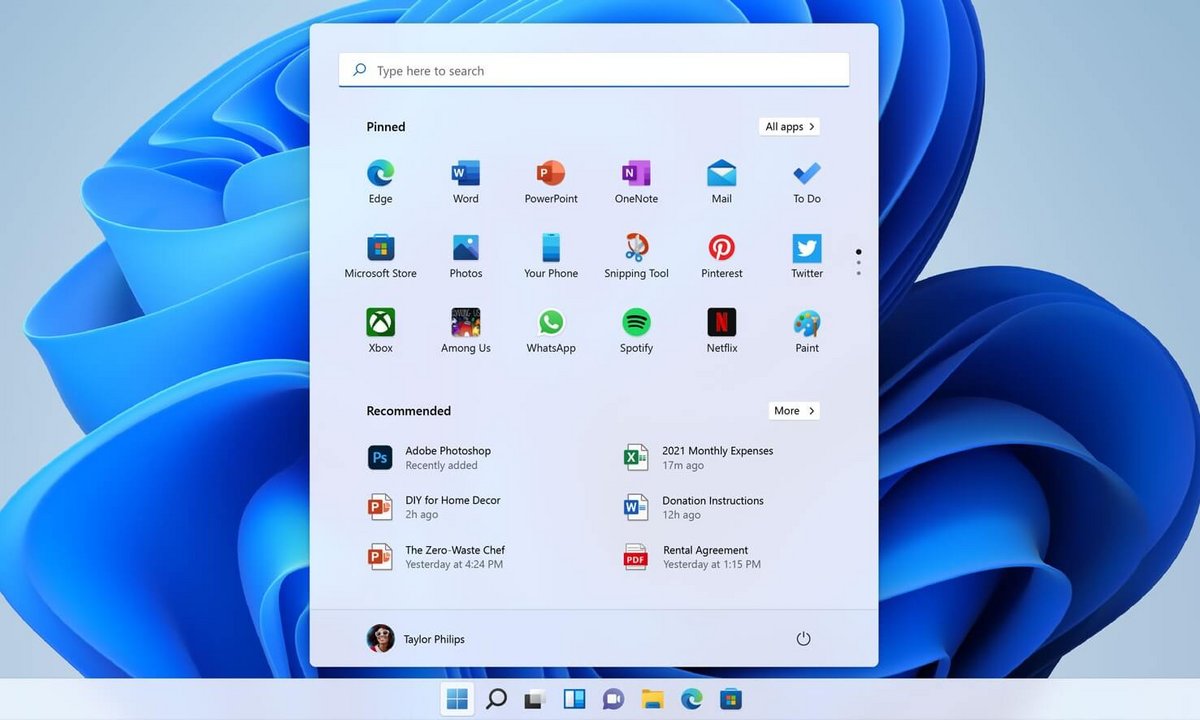 More features and less features
It is the prerogative of each new major update of an operating system. Some features are added to the software, such as support for 5G and Wi-Fi 6E, more advanced settings for tablet users or new animations and transitions in the interface, while others have made their departure. Among the features that disappear from Windows 11, we note Microsoft's famous artificial intelligence, Cortana, but also the Internet Explorer web browser, which finally signs its departure.
Windows 11 Download: See Details