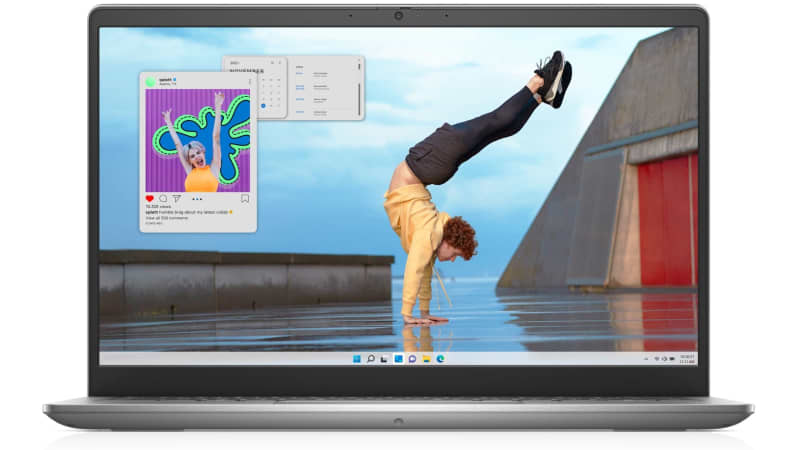 Huzzah! It's an important occasion! For the first time since disastrous days of Windows RT, Dell has joined the Windows on Arm party. The laptop maker recently unveiled its first laptop with Qualcomm Snapdragon 8cx Gen 2 processorand at just $499 it won't break the bank.
Laptops with energy-efficient Arm processors tend to have stellar battery life and lightweight, fanless builds. They are designed for people who are always on the go. The new Dell Inspiron 14 it takes much of the same design cues as other Snapdragon-powered laptops. It's slim, fanless, and based on the specs and price, probably a good budget laptop.
The Inspiron 14 comes with a Qualcomm Snapdragon 8cx Gen 2 processor, 8GB of RAM and 256GB of SSD storage. It's enough for daily tasks like checking email, surfing the web, watching YouTube, and so on. The 14-inch display has a resolution of 1920×1080 and an aspect ratio of 16:9. The manufacturer has even included a spiffy 1080p webcam, which is perfect for video conference calls. Port selection is also solid. You get two USB Type-C ports, one USB Type-A, a microSD card reader, and a headphone jack.
As far as laptops go, it's pretty straightforward, and Arm-based laptops work best with software from the Microsoft Store. However, that's not necessarily a bad thing. Some people are perfectly happy with a barebones machine. It's designed for everyday use, so if you consider yourself a power user, you should probably look elsewhere. This machine is available in only one configuration. It costs $499.99 and, according to Dell's webpage, you can expect it to arrive by March 23rd.