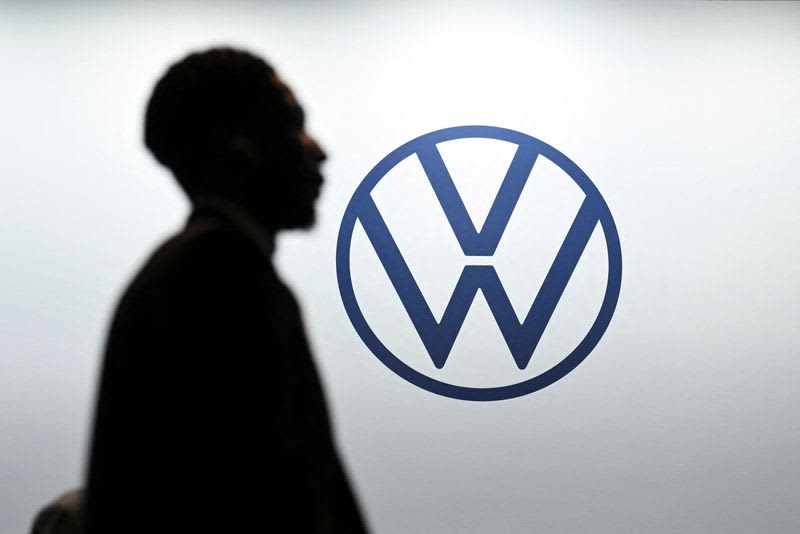 (RockedBuzz via Reuters) – Some Western companies have agreed to sell off their Russian assets or hand them over to local managers as they act to comply with sanctions over the Ukraine conflict and deal with Kremlin threats that foreign-owned assets could be seized.
The moves, part of a larger corporate exodus from Russia, are likely to raise concerns that Russian companies and institutions are snapping up valuable assets at bargain prices.
Below are some of the companies by industry that have secured deals to sell their operations in Russia:
CAR
CONTINENTAL AG
The auto parts maker said on May 22 that it had sold its Russian tire plant to Russian holding company S8 Capital.
RENAULT The French automaker sold its majority stake in Avtovaz to the Russian state in 2022, reportedly for just one ruble but with a six-year option to buy it back.
VOLKSWAGEN
The German automaker said on May 19 that it had completed the sale of its Kaluga manufacturing plant and local subsidiaries to Art-Finance LLC, backed by automotive dealership group Avilon.
BANKS
SOCIETE GENERALE The French bank sold its Russian business Rosbank in May last year to Russia's Interros Capital, taking a hit of 3.1 billion euros ($3.38 billion).
POWER
BASF
The German chemicals group said in January that a 7.3 billion euro write-down would be needed as its energy business Wintershall Dea pulled out of Russia. BASF owns 67% of the voting rights in Wintershall, with the remainder held by Letter One, a holding company controlled by Mikhail Fridman.
SHELL
The British energy and petrochemical firm last year completed the sale of its Russian retail and lubricants business to Russia's Lukoil.
The Russian government has approved the sale of Shell's former 27.5 percent stake in the Sakhalin-2 energy project to Russian energy company Novatek for 94.8 billion rubles, a government order showed on April 12.
FOOD AND BEVERAGES
AB INBEV
The brewer said on April 22, 2022 that it would sell its minority stake in its Russian joint venture AB InBev Efes, assuming a $1.1 billion writedown.
CARLSBERG
Carlsberg, Russia's most exposed western brewer, said last year it expected a write-down of around DKK 9.9 billion after announcing a sale of its business in the country.
Carlsberg said it expects to find a buyer and sign a deal by June.
EXTRACTION
KINROSS
The Toronto-based miner in June last year sold all of its Russian assets to the Highland Gold Mining Group for $340 million in cash, half the previously announced price.
RESTAURANTS AND RETAIL TRADE
AMREST
The restaurant operator said on May 15 that it had completed the sale of its KFC restaurant business in Russia to Smart Service for 100 million euros.
GROUP OF AUTHENTIC BRANDS
The Russian operation of Reebok, owned by Authentic Brands Group, has been taken over by Turkish retailer FLO, the Kommersant newspaper reported in May last year.
INDITEX
The Russian government had approved a deal for Spain's Inditex to sell its Russian business to a UAE-based buyer. Inditex had more than 500 stores in the country and agreed to sell them in October.
MCDONALD'S CORP
The U.S.-based restaurant chain sold its Russia operation last year after more than 30 years in the country, charging $1.28 billion.
OTHERS
HANDLE
The consumer goods company said in April it had sold its Russia business for around 600 million euros to a consortium of local financial investors.
HUHTAMAKI
The Finnish food and beverage packaging maker sold its Russian operations in September for €151 million to Espetina Ltd, a company belonging to the owner of the former McDonald's restaurants in Russia.
IMPERIAL MARKS
The British tobacco group announced the transfer of its Russian assets to Russia-based investors in April 2022.
MAERSK
The shipping and logistics group has agreed to sell its two logistics sites in Russia to IG Finance Development Limited.
In August last year, Maersk sold a 30.75% stake in Russian port operator Global Ports Investments to Russia's largest container operator Delo Group.
ELECTRIC SCHNEIDER
The French electrical equipment maker closed the sale of its Russian operations to local management in September last year.
STORA ENSO
The Finnish logging company has completed its exit from Russia with the sale of three corrugated packaging plants to local management, it said on May 16, 2022.
YIT
The Finnish carmaker completed the sale of its Russian operations to Etalon Group in May 2022.
(Compiled by Augustin Turpin, Agnieszka Gosciak, Matteo Allievi, Tristan Veyet and Praveen Paramasivam; Editing by Jane Merriman, Christina Fincher and Milla Nissi)