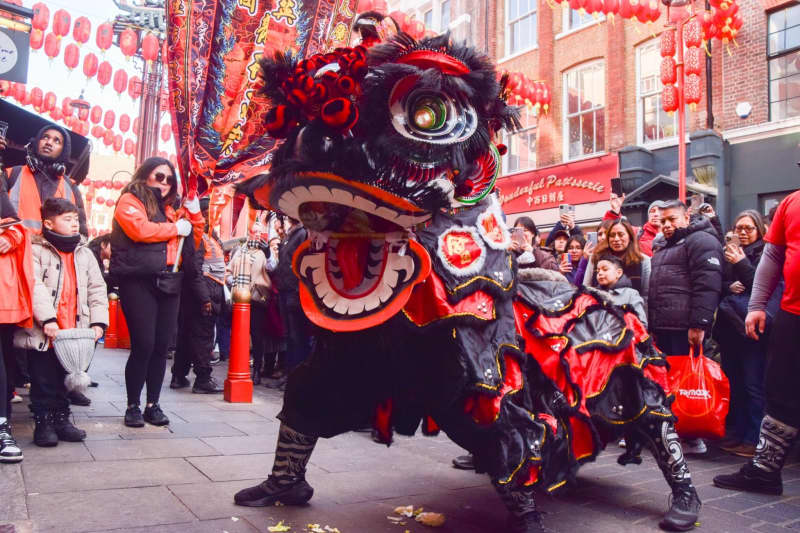 Chinese around the world ushered in the new year according to the traditional lunar calendar on Saturday evening, as the Year of the Tiger gives way to the Year of the Rabbit on Sunday.
But in China itself, anxiety and loss persist after the recent surge in Covid-19 infections as officials attempt to paint a brighter picture of the health situation.
In Chinese mythology, the rabbit – the fourth of the 12 signs of the zodiac – is synonymous with harmony and longevity. In China, the new year started at midnight (1600 GMT) on Saturday.
This is the first New Year celebration since Beijing's Communist leadership lifted the country's strict coronavirus measures, allowing millions of families to gather in person this weekend for the first time in three years.
Most Chinese celebrate the start of the new year with lavish dinners while watching the annual New Year Gala on state television.
Authorities forecast nearly 2 billion passenger trips during the total 40-day travel season, which still accounts for around 70% of pre-pandemic travel volume.
But despite the festive mood in the country, the New Year's celebration is once again overshadowed by the pandemic. While the coronavirus situation in major cities such as Beijing and Shanghai has already largely returned to normal following December's surge in infections, the test of resilience in the provinces is yet to come.
Local health care is only very rudimentary and modern hospitals are often several hours' drive away. Rural areas are also home to primarily older population groups who have thus far received inadequate vaccine protection: According to state media, 25% of people over 60 are still unvaccinated.