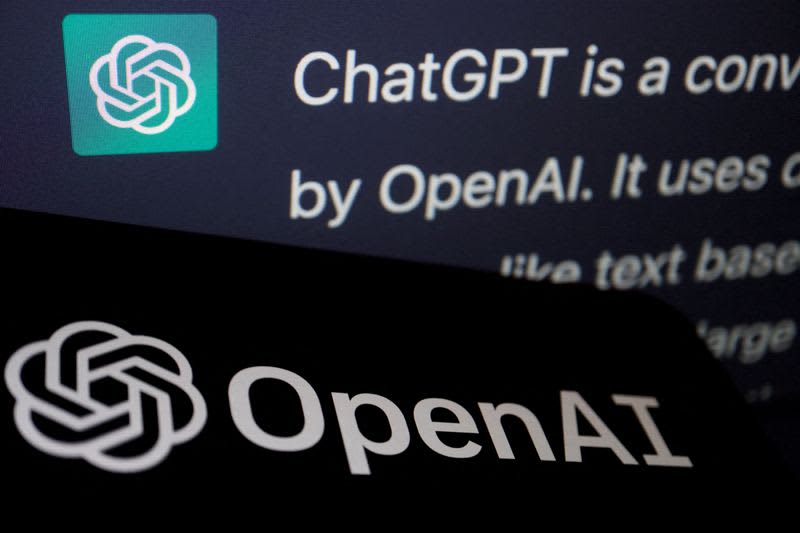 (Removes the repeated word in the first par)
By Martin Coulter and Supantha Mukherjee
LONDON/STOCKHOLM (RockedBuzz via Reuters) – As of February, generative AI did not figure prominently in EU lawmakers' plans to regulate artificial intelligence technologies such as ChatGPT.
The block's 108-page proposal for the AI ​​Act, published two years earlier, included only a mention of the word "chatbot." References to AI-generated content largely referred to deepfakes: images or audio designed to impersonate human beings.
In mid-April, however, Members of the European Parliament (MEPs) were racing to update those rules to catch up with an explosion of interest in generative AI, which has been causing awe and anxiety since OpenAI unveiled ChatGPT six months ago. does.
That rush culminated Thursday with a new draft of the legislation that identified copyright protection as a core element of the effort to bring AI under control.
Interviews with four lawmakers and two other sources familiar with the discussions reveal for the first time how in just 11 days this small group of policymakers finalized what could become landmark legislation, reshaping the regulatory landscape for OpenAI and its competitors.
The bill is not final, and lawyers say it will likely take years to go into effect.
However, the speed of their work is also a rare example of consensus in Brussels, which is often criticized for the slowness of the decision-making process.
LAST MINUTE CHANGES
Since launching in November, ChatGPT has become the fastest growing app in history and has sparked a flurry of activity from Big Tech competitors and investments in AI startups like Anthropic and Midjourney.
The overwhelming popularity of such applications has led EU industry chief Thierry Breton and others to call for the regulation of ChatGPT-like services.
An organization backed by Elon Musk, the billionaire CEO of Tesla Inc and Twitter, has made a splash by issuing a letter warning of the existential risk from AI and calling for tougher regulations.
On April 17, the dozen MEPs involved in drafting the legislation signed an open letter agreeing with parts of Musk's letter and urging world leaders to hold a summit to find ways to scrutinize the development of advanced AI.
But that same day, two of them — Dragos Tudorache and Brando Benifei — proposed changes that would force companies with generative AI systems to disclose any copyrighted material used to train their models, according to four sources at the meetings, who they requested anonymity due to the delicacy of the discussions.
That tough new proposal has received cross-party support, the sources said.
A proposal by Conservative MEP Axel Voss – forcing companies to seek permission from rightholders before using the data – was rejected as too restrictive and something that could hamper emerging industry.
After clarifying the details over the next week, the EU outlined proposed legislation that could impose an uncomfortable level of transparency on a notoriously secretive industry.
"I have to admit I was pleasantly surprised by how we managed to agree rather easily on what should be in the text on these models," Tudorache told RockedBuzz via Reuters on Friday.
"It shows there is a strong consensus and shared understanding of how to regulate right now."
The committee will vote on the deal on 11 May and, if successful, move on to the next stage of the negotiations, the trilogue, in which EU member states will discuss the contents with the European Commission and Parliament.
"We are waiting to see if the deal holds up until then," said a source familiar with the matter.
BIG BROTHER VS. THE TERMINATOR
Until recently, MEPs were still not convinced that generative AI deserved special consideration.
In February, Tudorache told RockedBuzz via Reuters that generative AI would "not be covered" in depth. "This is another discussion that I don't think we will address in this text," she said.
Citing data security risks versus the warnings of human-like intelligence, he said, "I'm more afraid of Big Brother than the Terminator."
But Tudorache and his colleagues now agree on the need for laws specifically targeting the use of generative AI.
Under new proposals targeting "base models," companies like OpenAI, which is backed by Microsoft Corp, would have to disclose any copyrighted materials — books, photographs, videos, and more — used to train their systems.
Copyright infringement allegations have riled up AI companies in recent months with Getty Images suing Stable Diffusion for using copyrighted photos to train its systems. OpenAI has also faced criticism for refusing to share details of the dataset used to train its software.
"There have been calls from outside and within Parliament to ban or classify ChatGPT as high risk," said MEP Svenja Hahn. "The final compromise is pro-innovation as it does not classify these models as 'high risk', but sets requirements for transparency and quality."
(Reporting by Martin Coulter in London and Supantha Mukhurjee in Stockholm; Editing by Josephine Mason, Kenneth Li and Matthew Lewis)