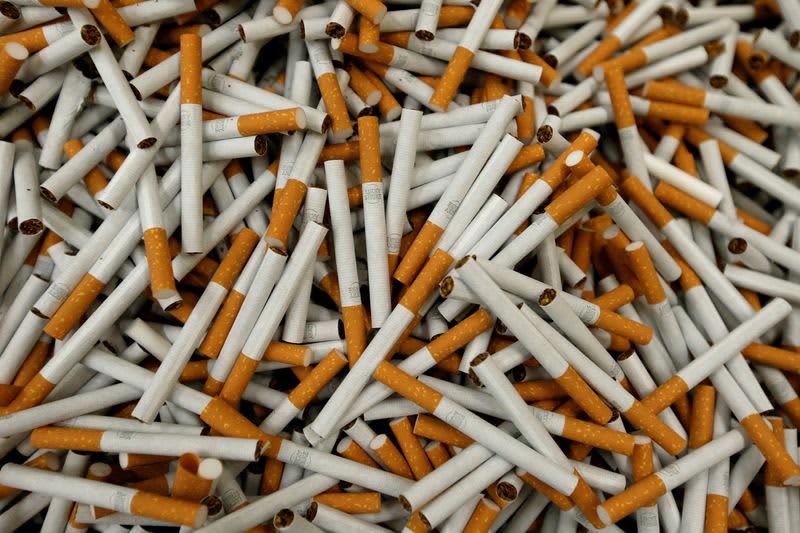 By Sinchita Mitra and Muhammed Husain
(RockedBuzz via Reuters) – British American Tobacco forecast a small earnings hike in 2023 on Thursday and dashed hopes of a share buyback, sending its shares down as much as 6 percent as it also pledged to complete the sale of its Russian and Belarusian activities this year .
The maker of Lucky Strike cigarettes and heated tobacco Glo said it expects a mid-single-digit percentage increase in earnings per share this year in constant currencies. Analysts are currently expecting a 6.2% increase, according to Jefferies.
The company also did not announce a new share buyback program, as widely anticipated by analysts.
In February last year, BAT announced a buyback worth up to £2 billion ($2.4 billion).
"The company is taking a 'pragmatic' approach to capital allocation given macroeconomic, regulatory and legal uncertainties as well as higher interest rates," JP Morgan said in a statement.
BAT is restructuring its management and operations and said last month it would reduce the number of regions in its business from four to three and expand its management roles.
On Thursday, the group forecast its revenues in 2023 to increase by 3-5% in constant currency terms, adding that growth would be influenced by the sale of its operations in Russia and Belarus.
Its shares were down 4.4% as of 10:00 GMT.
BAT said it was in advanced talks with a "jointly managed consortium of distributors" about the sale of its Russia and Belarus operations, but did not disclose the identity of the party or divulge further details of the talks.
The company's distributor in Russia, SNS Group of Companies, said in March last year that BAT was in talks to transfer its Russian business to SNS.
($1 = 0.8262 pounds)
(Reporting by Sinchita Mitra and Muhammed Husain in Bangalore; Editing by Uttaresh.V and Mark Potter)