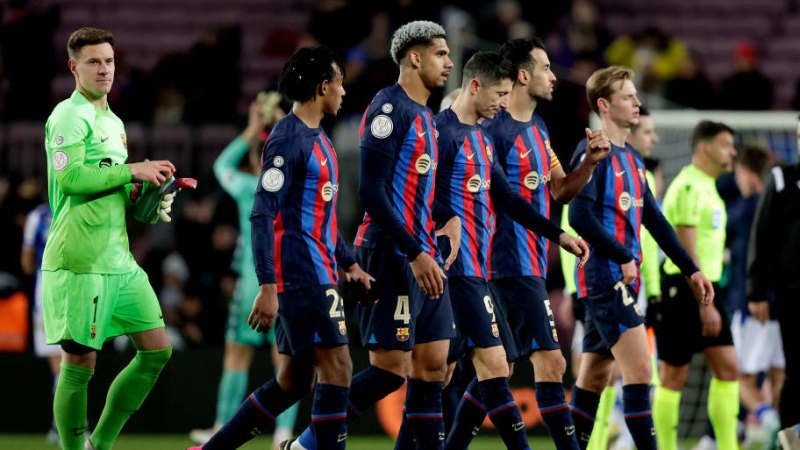 By Tom Gott
Barcelona have revealed their new fourth kit for the 2022/23 season, bringing back the senyera flag for another Catalonia-inspired design.
For the second time in the club's history, Barcelona have unveiled a fourth official campaign kit, with this new version being worn for the first time when the men's first team takes on Girona on Saturday.
Sold exclusively in Barça stores from Saturday 28 January, the new kit is a yellow base with four red stripes across the chest in homage to the famous senyera flag which has featured prominently in a number of previous kits.
On the sleeve cuffs are BarcelonaThe traditional colors are in vertical stripes, while the Nike logo has been moved from the chest and is also present on the sleeve.
Completing the design are yellow shorts and socks, with the blue Nike logo and the word 'Barça' on them.
Released with the slogan '+ Catalunya + Barça', this new kit is the club's latest giveaway to their local area and has been unveiled as part of an upcoming campaign with the Catalan Tourist Board to help explain the club's Catalan roots.
The football shirt will feature the Spotify logo across the chest, but fans will also be able to purchase a different design which will be used exclusively by the club's basketball team.
Planet League's Rich Holmes and Sustainable Clarets' Cat Jebson join Shebahn Aherne to discuss the football climate ahead of Green Football Weekend. If you can't see this embed, click here to listen to the podcast!
This article was originally posted on 90min.com as Barcelona unveil the new "senyera" fourth kit for the 2022/23 season.