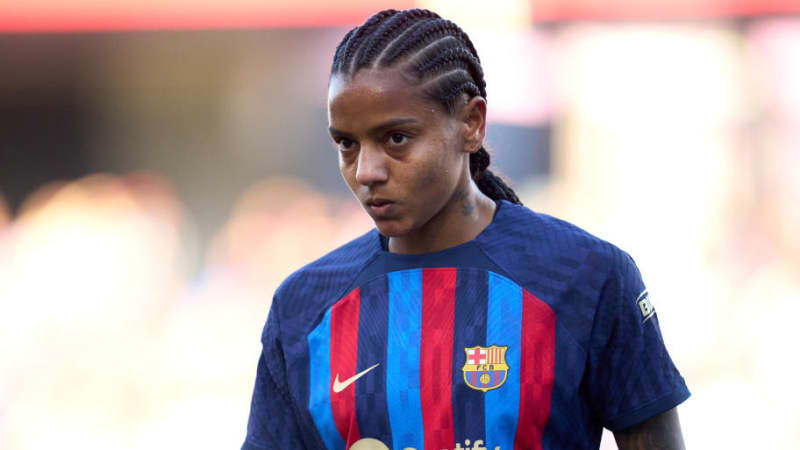 By Yara El Shaboury
Spain's Administrative Court of Sport (TAD) has rejected Barcelona's appeal against his expulsion from this season's Copa de la Reina.
Barcelona was initially expelled from the competition despite a 9-0 thrashing of Osasuna in the round of 16 after it was determined they had fielded an ineligible player, Geyse.
After the match, in which Geyse scored the fourth goal, Osasuna filed an official complaint with the Royal Spanish Football Federation (RFEF) stating that Geyse should have been suspended for the draw due to a suspension he received in last season's competition season while playing for his former club.
Last season, Geyse, who played for Madrid CFF, was sent off after receiving a second yellow card in the competition. The Brazilian then moved to Barcelona in the summer transfer window.
But Spanish rules stipulate that Geyse has yet to observe a red card suspension, with the official rules stating: "When a competition has finished or the club in question has been eliminated and one match suspension remains to be served, the penalty will be discounted the following season. Regardless of whether the sanctioned player changes teams or divisions."
The TAD ruling matches that of the Spanish Football Federation (RFEF), meaning that if Barcelona want to take further action, they will have to go to the ordinary courts.
The club claims Geyse's penalty did not appear on the RFEF website before the match.
This article was originally posted on 90min.com as Barcelona lose appeal for expulsion from Copa de la Reina.