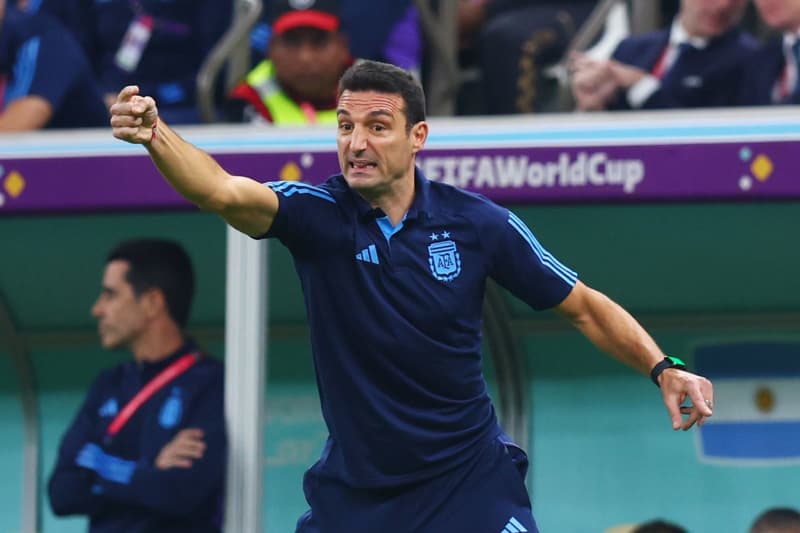 Argentina manager Lionel Scaloni has declined to get involved in a confrontation between his star Lionel Messi and Poland's Robert Lewandowski ahead of Wednesday's crucial World Cup fixture.
Scaloni dodged the question on Tuesday by labeling striker Lewandowski "a fantastic player" and saying "you just have to have fun with him.
"It makes no sense to compare the two," he insisted.
Messi and Lewandowski could be the key to both teams when it comes to reaching the last 16.
Poland top Group C on four points, one ahead of Argentina and Saudi Arabia, with Mexico on one but also in contention.
Poland only need a draw to advance. Argentina will progress if they win and will be eliminated if they lose. All other scenarios will depend on the outcome of Mexico-Saudi Arabia played at the same time.
Argentina midfielder Lisandro Martinez has spoken of a big challenge and said they need to be on guard against Lewandowski, who scored his first career World Cup goal in a 2-0 win against Saudi Arabia, and his team.
"We have to be very well organised. We know how well Lewandowski moves. We can't allow him to fight back," warned Martinez.
Argentina is cornered as they were beaten 2-1 by Saudi Arabia last week in a huge upset. They then boosted their campaign with a 2-0 win against Mexico, Messi scoring in every game.