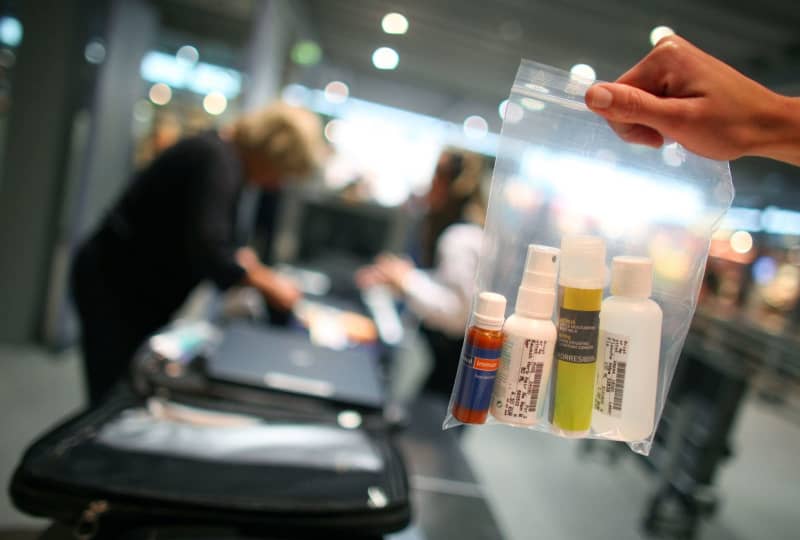 Restrictions on carrying liquids will be lifted for the first time at some airports since they were introduced following the September 11, 2001 attacks to prevent acts of terrorism.
Airports in Britain and Germany are among those preparing to lift the infamous 100ml limit on liquids in hand luggage with the help of new CT scanning equipment.
The devices, which scan bags with the same type of computed tomography used in medicine, should make life easier for passengers by allowing them to pass through security without having to unpack liquids and electronic devices.
Instead of a few surveillance images, security officials have hundreds of images of the bags without having to slow down the conveyor belt.
The CT scanner gives them three-dimensional views and a layer-by-layer screening of the bag's contents on the control screen. But perhaps most significantly, the devices also allow for the detection of solid and liquid explosives.
Passengers at Germany's two largest airports can look forward to more convenient and faster hand baggage checks from next year with CT scanners, while Britain is also aiming for a quick rollout at its airports.
Several British media have reported that such systems should be operational by mid-2024. Meanwhile the technology is already being tested in the US, as well as EU states such as Ireland, the Netherlands and Estonia.
While Munich already announced on Thursday a 45 million euro expansion program including 60 new types of baggage scanners, Frankfurt-based operator Fraport also wants to start with 7 such devices from the beginning of next year.
In effect, the maximum limit of 100ml per container of liquids will therefore be abolished in these enhanced security areas.
Until now, many unprepared passengers have wasted time or had to throw away cosmetics and other liquids at checkpoints if they hadn't pre-sorted the liquids by hand into 100ml bottles.
Munich airport officials say their new system will allow four people to check bags at the same time, allowing 160% more passengers to be screened in the same amount of time.
Both travelers and the aviation industry are likely to welcome faster passenger screening without loss of security and, according to the German airport association ADV, the current procedures consume too many resources and pose a "severe burden both on the traveling public than for the national economy."
However, the rollout could still pose problems for anyone with a connecting flight. If a country increases the amount of liquids allowed in hand luggage, then at subsequent airports it is only possible to ensure with CT scanners that do not contain explosives.
Passengers who change flights in another country may still need to observe stricter rules and undergo a follow-up check in order to reach their connecting flight.